Abrazos imborrables / Unforgettable Hugs
A film by Pablo Hadis
This film was screened as a part of the 2018 Cine Las Americas International Film Festival (CLAIFF21)
With director Pablo Hadis in attendance

[youtube https://www.youtube.com/watch?v=hFZtBLh6vrI]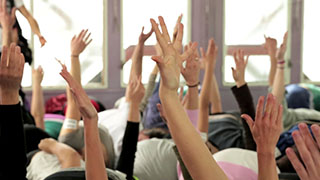 Argentina, Documentary, 2017
93 min, Color
Spanish with English subtitles
The film shows the resurgence of tango in Argentina and its adoption around the world. After decades of being hidden from the public view, tango makes a surprise return, with a notably strong presence in Argentina and spreading to the four corners of the world. Contemporary tango legends, including those responsible for the comeback of tango, share their insights and first-hand accounts to explain why tango has returned with such strength to the world stage. This documentary, produced with the collaboration and support of the Buenos Aires tango scene, aims to answer the following questions: Why are cities from so many countries being filled with milongas? Why are youth returning to tango? Why is a cultural expression from the late 1800s returning with such strength in the year 2000? What basic needs is it fulfilling, and what does this say about our current global society?
Regional Premiere
www.solublefilms.com, www.facebook.com/solublefilms
Biofilmography

Pablo Hadis is an Argentinian filmmaker born in Buenos Aires. He studied acting, dramaturgy, and filmmaking, performed in a number of plays and holds a Master's degree from the University of California San Diego's Visual Arts department.
Credits
Production Companies: Soluble Films
Screenwriter: Pablo Hadis
Cinematographer: Diego Boulliet
Editor: Federico Rozas
Sound Design: Gerardo Kalmar
Cast: Sonia Abadi, Pablo Banchero, Ramiro Boero, Melina Brufman, Marisol Canessa, Javier Di Ciriaco, Esteban Falabella, Gastón Falabella, Leandro Falótico, Guillermo Fernández, Horacio Ferrer, Adrián Romeo Ferreyra, Dana Frigoli, Lucas Furno, Juan Pablo Gallardo, Gustavo Garay, Ricardo García Blaya, José Garófalo, Horacio Godoy, Emiliano Greco, Lautaro Greco, María José Iglesias, Mauricio Jost, Jon Lambert, Germán Marcos, Juan Miguens, Pablo Motta, Federico Nicolao, Pepa Palazón, Juan Rivero, María Marta Romero, Raimundo Rosales, Adrián Ruggiero, Maximiliano Senkiw, Cristian Sepúlveda, David Sinatra, Luis Solanas, Alejandro Szwarcman, Gustavo Varela, Omar Viola, Cristian Zárate
Print Source: Soluble Films, festivals@solublefilms.com