Cocote
A film by Nelson Carlo De Los Santos Arias
This film was screened as a part of the 2018 Cine Las Americas International Film Festival (CLAIFF21)
[youtube https://www.youtube.com/watch?v=X0HoCPIu0H8]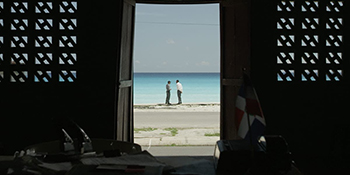 Dominican Republic, Drama/Experimental, 2017
106 min, Color
Spanish with English subtitles
A rapturous crime fable set in the Dominican Republic, Nelson Carlo De Los Santos Arias' COCOTE follows Alberto, a kind-hearted gardener returning home to attend his father's funeral. When he discovers that a powerful local figure is responsible for his father's death, Alberto realizes that he's been summoned by his family to avenge the murder. It's an unthinkable act — especially for him, an Evangelical Christian. But as pressure mounts, he sees few ways out. Questions of faith, tradition and honor course through this electrifying film, which, seemingly at the speed of thought itself, jumps between film formats, colors, and aspect ratios, radically envisioning a community torn asunder by senseless violence.
Texas Premiere
www.grasshopperfilm.com/film/cocote
Biofilmography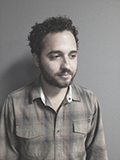 Nelson Carlo De Los Santos Arias was born in Santo Domingo, Dominican Republic in 1985. He studied cinematography in Buenos Aires and at the Edinburgh College of Art, where he started making experimental work. He has received his MFA in Film/Video at CalArts. His thesis, a feature-length essay titled SANTA TERESA AND OTHER STORIES, had its World Premiere at FID Marseille in 2015, where it won Georges de Beauregard's Prize, after which it was selected for TIFF, the New York Film Festival, Viennale, the Mar del Plata International Film Festival (where it won Best Latin American Film), and the First Film Award at Cinema Tropical Awards 2016.
Credits
Producer: Fernando Santos Díaz, Lukas V. Rinner, Christoph Friedel
Production Companies: Guasabara Cine, Nabis Filmgroup, Pandora Film
Screenwriter: Nelson Carlo De Los Santos Arias
Cinematographer: Roman Kasseroller
Editor: Nelson Carlo De Los Santos Arias
Sound Design: Nelson Carlo De Los Santos Arias, Nahuel Palenque
Cast: Vicente Santos, Judith Rodríguez, Yuberbi de la Rosa, Pepe Sierra, Isabel Spencer, José Miguel Fernandez
Print Source: Nick Newman – Grasshopper Film, nick@grasshopperfilm.com