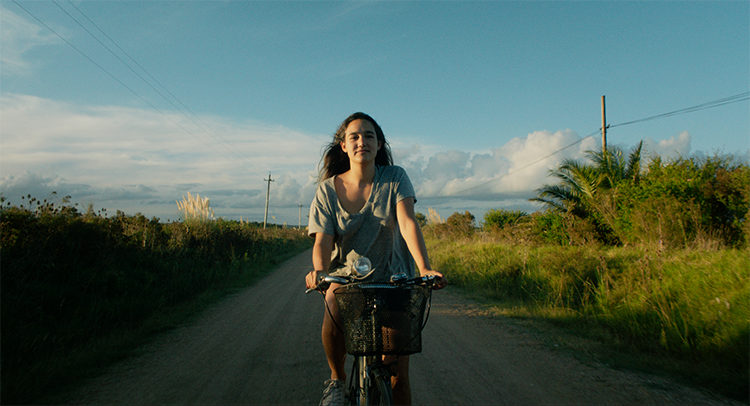 Rutas en febrero / Roads in February
A film by Katherine Jerkovic
This film was screened as a part of the 2019 Cine Las Americas International Film Festival (CLAIFF22)
This feature was preceded by the music video Marinos

[youtube https://www.youtube.com/watch?v=s5OPL7fdMJs]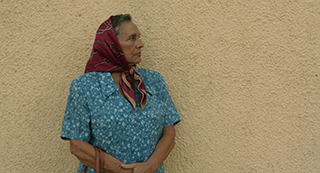 Canada/Uruguay, Family Drama, 2018
83 min, Color
Spanish, French with English subtitles
Still mourning the death of her father, Sarah travels from Montreal to a sleepy village in rural Uruguay to visit her paternal grandmother, Magda. Over a decade ago, Sarah and her parents left Uruguay and never returned. But as soon as Sarah arrives, a quiet unease forms. Magda doesn't understand why her son never returned to see her and must now live with the fact that he never will. The tension comes as a surprise to Sarah, who must face the distance between herself, her family, and her country of origin in addition to her grief.
Texas Premiere
www.katherine-jerkovic.com/en/las-rutas-en-febrero-en
Biofilmography

Born in Canada to a Uruguayan mother and a Croatian-Argentinian father, Katherine Jerkovic grew up in Belgium and Uruguay. At 18 years old, she settled in Montréal and pursued film studies at Concordia University. She has since directed many short fiction and experimental films and one video installation. Her work has been presented in many venues and festivals, including Toronto Images Festival and the Anthology Film Archives (NYC). RUTAS EN FEBRERO is her first feature-length fiction film.
Credits
Producer: Nicolas Comeau, Micaela Solé, Daniel Hendler
Production Companies: Productions 1976, Cordón films
Screenwriter: Katherine Jerkovic
Cinematographer: Nicolas Canniccioni
Editor: Sophie Farkas Bolla
Sound Design: Bruno Pucella
Music: Inés Cánepa, David Drury
Cast: Arlen Aguayo Stewart, Gloria Demassi, Mathías Perdigón, Rafael Soliwoda
Print Source: FiGa Films, contact@figafilms.com