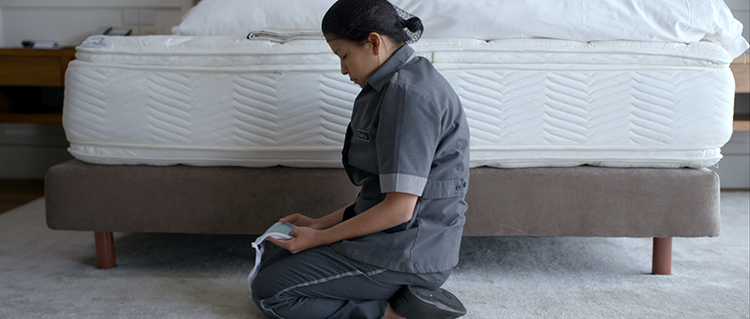 La camarista / The Chambermaid
A film by Lila Avilés
This film was screened as a part of the 2019 Cine Las Americas International Film Festival (CLAIFF22)
This feature was preceded by the music video Santuario (Sanctuary)

[youtube https://www.youtube.com/watch?v=57oumOz9-5A]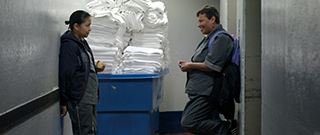 Mexico, Drama, 2018
102 min, Color
Spanish with English subtitles
Eve, a young chambermaid at a luxurious Mexico City hotel, confronts the monotony of long workdays with quiet examinations of forgotten belongings and budding friendships that nourish her newfound and determined dream for a better life.
Regional Premiere
www.kinolorber.com/film/view/id/3358
Biofilmography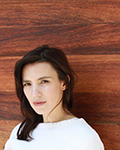 Lila Avilés studied direction and performing arts with some of the leading theatrical figures in México such as Martin Acosta, Sandra Felix, and Juliana Faesler. She also studied film writing with Beatriz Novaro and Paula Marcovich. After her beginnings as a theater actress she moved into directing. LA CAMARISTA is her feature film directorial debut.
Credits
Producer: Lila Avilés, Tatiana Graullera, Axel Shaison, Jana Diaz-Juhl, Pau Brunet
Production Companies: Bambú Audiovisual, LA Panda
Screenwriter: Lila Avilés, Juan Carlos Marquéz
Cinematographer: Carlos Rossini
Editor: Omar Guzmán
Sound Design: Guido Berenblum
Cast: Gabriela Cartol, Teresa Sánchez
Print Source: Kino Lorber, contact@kinolorber.com