Cine Las Americas and
Femme Frontera Present:
Femme Frontera Filmmaker Showcase
This film showcase was screened as a part of the 2019 Cine Las Americas International Film Festival (CLAIFF22)
In collaboration with Femme Frontera, Cine Las Americas presents the 2019 Femme Frontera Filmmaker Showcase. The Femme Frontera showcase compliments Cine Las Americas' mission of promoting cross-cultural understanding by expanding the regions of the world that are represented in this year's programs.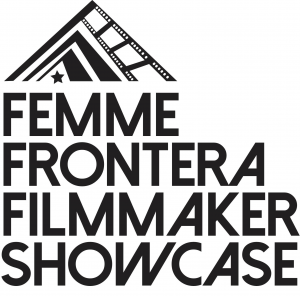 FEMME FRONTERA was founded in 2016 by six female filmmakers from the U.S.-Mexico border region of El Paso, Texas, Las Cruces, New Mexico, and Cd. Juarez, Chihuahua, Mexico. We advocate for the amplification of films made by women from border regions across the globe. In 2017, Femme Frontera was featured in VARIETY, REMEZCLA, and TEXAS MONTHLY magazine, among others.
The Femme Frontera Filmmaker Showcase began as a celebration of films made by women filmmakers from the U.S.-Mexico border region. Since then, we have expanded to include powerful short films from around the world, whose stories challenge perceptions about women, border communities, immigrants, people of color, and the LBGTQ+ community.
Tales of resistance and resilience, the short films of the 3rd Annual FFFS are as beautifully complex as they are diverse. Stories about immigration, displacement, and our environment, often reduced to one minute, one-sided, or oversimplified representations in news, TV, and film, can quickly become a tangled web of misinformation and misrepresentation. The films of the 3rd Annual FFFS take us deeper than ever before, inviting us to rethink our perceptions. Represented this year are films from El Paso and Juarez, Santa Fe, New Mexico, Syria, Lithuania, and Australia.
For more information, please visit www.femmefrontera.org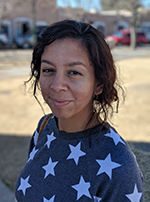 SPECIAL GUEST ANGIE REZA TURES. Angie has worked in independent film since 2003 after graduating from the University of San Francisco with a B.A. in Media Studies and minor in Music. For eight years, she worked as an independent producer, director, and editor in the Bay Area. As Fiscal Sponsorship Coordinator at the Bay Area Video Coalition, she worked closely with, and was largely inspired by, documentary filmmakers who fought strongly against racial discrimination. In 2011, Angie relocated to her hometown of El Paso, Texas where she founded and serves as Executive Director of Femme Frontera, an organization of women filmmakers from the U.S.-Mexico border region advocating for women's voices in film.
Femme Frontera Filmmaker Showcase / Screening Order
ESB-MACC Auditorium. Sunday May 5th, 2pm

Birth on the Border
Ellie Lobovits
USA/Mexico, Documentary, 2018
24 min, Color
English, Spanish with English subtitles

The complexities of life and birth on the U.S.-Mexico border.

Before I Forget
Razan Hassan
Syrian Arab Republic, Documentary, 2018
11 min, Color
Arabic with English subtitles

An autobiographical exploration of how memory and identity are fractured by forced displacement. Following her journey from Syria to the Netherlands, Razan Hassan begins to question the veracity of her recollections of home, family, and childhood.

7 Planets
Milda Baginskaite
UK, Sci-fi, 2018
6 min, Color
English

A tale of one girl's dream to escape Planet Earth.

Hashtł'ishnii / Mud
Shaandiin Tome
USA, Drama, 2018
9 min, Color
English

A women's craving for a connection with her son, which is hindered by alcoholism.

Salt in Wounds
Alison Adriano
Australia, Drama, 2018
10 min, Color
English

Abyss, a reckless Filipino Aussie teen, after discovering her boyfriend watches only caucasian porn must re-find a sense of belonging in White Australia.

En la Frontera del Arte / On the Margins of Art
Miranda Harris-Martinez, Mike Curran
USA/Mexico, Documentary, 2018
15 min, Color/Black & White
English, Spanish with English subtitles

EN LA FRONTERA DEL ARTE centers the stories of El Paso and Ciudad Juarez-based contemporary artists challenging U.S. border imperialism through their arts practices.

www.mnartists.org/artwork/en-la-frontera-del-arte-margins-art