Cine Las Americas and
Texas Archive of the Moving Image (TAMI)  Present:
Hecho en Tejas
Saturday May 5th, 2018
AFS Cinema
List of films
Cine Las Americas presents "Hecho en Tejas," a series of films and videos shot and/or produced in Texas, to showcase the wide variety of work being produced in the state by filmmakers with varied backgrounds. One feature film and seven short films are scheduled during this year's festival. For a ninth consecutive year, Cine Las Americas is pleased to count on a partnership with the Texas Archive of the Moving Image (TAMI) to present a jury award to the best "Hecho en Tejas" film.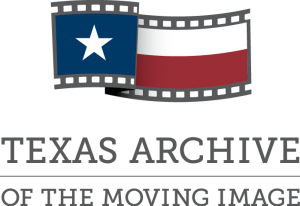 THE TEXAS ARCHIVE OF THE MOVING IMAGE. Founded in 2002, the Texas Archive of the Moving Image (TAMI) is a 501(c)3 non-profit organization working to discover, preserve, provide access to, and educate the community about Texas' film heritage. TAMI's ever-growing online collection includes home movies, amateur films, advertisements, local television, industrial and corporate productions, as well as Hollywood and internationally produced moving images of Texas. By partnering with institutions and individuals across the state, TAMI digitizes and provides web access to thousands of moving images that offer insight to Texas' history and culture. TAMI's educational programs promote the sharing of Texas moving images via screenings, demonstrations, and lectures at venues across the state. TAMI also works with educators to encourage the use of Texas film in the K-12 social studies classroom.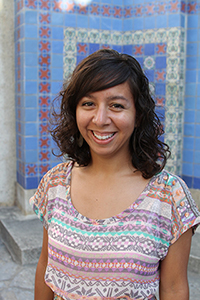 Hecho en Tejas Jury: ANGIE REZA TURES. Femme Frontera founder and filmmaker, Angie Reza Tures has worked in independent film since 2003 after graduating from the University of San Francisco with a B.A. in Media Studies and minor in Music. For twelve years, she worked as a producer, director, and editor in the Bay Area mentoring under Oscar-nominated and Sundance award-winning documentary filmmakers. In 2011, she moved back to her hometown of El Paso, Texas to start a family and began teaching documentary filmmaking classes to youth in El Paso's Segundo Barrio. In 2016, after the completion of her short film, MEMORY BOX, she curated and organized the Femme Frontera Filmmaker Showcase with five other female filmmakers from the U.S.-Mexico border region. Femme Frontera is now an organization of which Tures is the Executive Director.
Saturday, May 5
AFS Cinema
Start time
Original
Title
English Title
Director
Country
Runtime
Program Section
Saturday, May 5, 12:00PM
Hacia
el sol
Towards
the Sun
Monica
Santis
UK/
USA
20
min
Hecho
en Tejas (Shorts Program 1)
Saturday, May 5, 12:00PM
Retornados
The
Returned
Sarah
M Kuck, Meredith Hoffman
Honduras/
USA
17
min
Hecho
en Tejas (Shorts Program 1)
Saturday, May 5, 12:00PM
Calling
Calling
Artemis
Anastasiadou
USA
16
min
Hecho
en Tejas (Shorts Program 1)
Saturday, May 5, 12:00PM
Hakla
Stammer
Tania
Romero
USA
20
min
Hecho
en Tejas (Shorts Program 1)
Saturday, May 5, 12:00PM
Autopista
Norte
North
Highway
Andrés F. Torres
USA
12 min
Hecho en Tejas (Shorts Program 1)
Saturday, May 5, 12:00PM
The
Allied King
The
Allied King
Jason Outenreath
Mexico/ USA
7 min
Hecho en Tejas (Shorts Program 1)
Saturday, May 5, 2:00PM
Atmahaú
Pakmát
Atmahaú
Pakmát
Cameron G. Quevedo
USA
25 min
Hecho en Tejas (Program 2)
Saturday, May 5, 2:00PM
A
Strike and an Uprising (in Texas)
A
Strike and an Uprising (in Texas)
Anne Lewis
USA
66 min
Hecho en Tejas (Program 2)