Cine Las Americas and
Texas Archive of the Moving Image (TAMI)  Present:
Hecho en Tejas
Saturday April 25th and Sunday April 26th
The Marchesa Hall & Theatre
List of films
Cine Las Americas presents "Hecho en Tejas," a series of films shot and/or produced in Texas, to showcase the wide variety of work being produced in the state by filmmakers with varied backgrounds. Two features, six short films, as well as two music videos are scheduled during this year's festival. For a sixth consecutive year, Cine Las Americas is pleased to count on a partnership with the Texas Archive of the Moving Image (TAMI) to present a jury award to the best "Hecho en Tejas" film.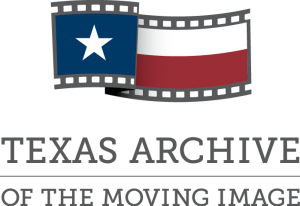 THE TEXAS ARCHIVE OF THE MOVING IMAGE. Founded in 2002 by film archivist and University of Texas at Austin professor Dr. Caroline Frick, the Texas Archive of the Moving Image (TAMI) is a 501(c)3 non-profit organization working to discover, preserve, provide access to, and educate the community about Texas' film heritage. TAMI's ever-growing online collection includes home movies, amateur films, advertisements, local television, industrial and corporate productions, as well as Hollywood and internationally produced moving images of Texas. By partnering with institutions and individuals across the state, TAMI digitizes and provides web access to thousands of moving images that offer insight to Texas' history and culture. TAMI's educational programs promote the sharing of Texas moving images via screenings, demonstrations, and lectures at venues across the state. TAMI also works with educators to encourage the use of Texas film in the K-12 social studies classroom.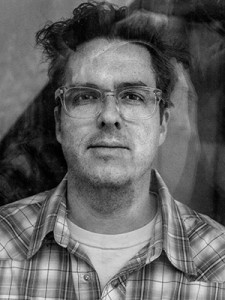 Hecho en Tejas Jury: ALEX R. JOHNSON is an Austin, TX based filmmaker. In 2014 his narrative feature film debut, TWO STEP, premiered at SXSW to much critical acclaim. It went on to have a very successful festival circuit run, and will be released domestically by Traverse Media in 2015. He's directed music videos for both THE WOODEN BIRDS and GOLDMUND, as well as short films. He also produced Peter Sillen's acclaimed feature documentary I AM SECRETLY AN IMPORTANT MAN, about one of the most celebrated voices of Seattle's grunge era, the late poet Steven Jesse Bernstein. Johnson has had screenplays at both The Hampton's International Film Festival Screenwriters Lab as well as IFP Film Week. Currently he is in pre-production on ANY ROUGH TIMES ARE NOW BEHIND YOU, a thriller set in the Andes of Ecuador.
Saturday, April 25
Start time
Original Title
English Title
Director
Countries
Runtime
Program Section
Saturday, April 25
12:00PM
Sunrise
Sunrise
Diego Rico
USA
10
Hecho en Tejas
Saturday, April 25
12:00PM
Yo soy Juan
I am Juan
Patrick Rangel
USA
5
Hecho en Tejas
Saturday, April 25
12:00PM
El fuego detrás
The Fire Behind
Leo Aguirre
USA
16
Hecho en Tejas
Saturday, April 25
12:00PM
Jornaleras
Women Workers
Marcela Moran
USA
17
Hecho en Tejas
Saturday, April 25
12:00PM
¿Por qué el recuerdo?
The Solitude of Memory
Juan Pablo González
Mexico / USA
20
Hecho en Tejas
Saturday, April 25
12:00PM
Morgan Robyn Collado
Morgan Robyn Collado
Danea Johnson, Andrea Zarate
USA
5
Hecho en Tejas
Saturday, April 25
2:00PM
What's the Use?
What's the Use?
Nicole Elmer
USA
83
Hecho en Tejas
Sunday, April 26
Start time
Original Title
English Title
Director
Countries
Runtime
Program Section
Sunday, April 26
12:00PM
El marinero y la sirena
The Sailor and the Mermaid
Patricia Vonne
USA
4
Hecho en Tejas / Music Videos
Sunday, April 26
12:00PM
Whispers and Dreams
Whispers and Dreams
Sharon Arteaga
USA
4
Hecho en Tejas / Music Videos
Sunday, April 26
12:00PM
Agave is Life
Agave is Life
David Brown, MeredithDreiss
USA
60
Hecho en Tejas