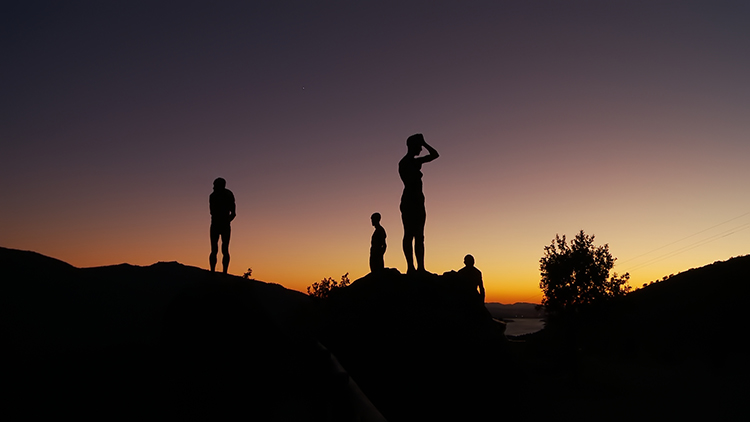 El silencio de otros / The Silence of Others
A film by Almudena Carracedo, Robert Bahar
This film was screened as a part of the 2019 Cine Las Americas International Film Festival (CLAIFF22)
This feature was preceded by the short film Ánima

[youtube https://www.youtube.com/watch?v=Edssqt-oD4Y]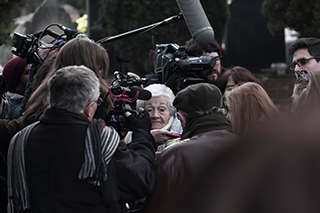 Spain/USA/Canada/France, Documentary/Historical/Human Rights/Political, 2018
96 min, Color
Spanish with English subtitles
Filmed over six years, EL SILENCIO DE OTROS reveals the epic struggle of victims of Spain's 40-year dictatorship under General Franco, as they organize a groundbreaking international lawsuit and fight a "pact of forgetting" around the crimes they suffered. A powerful and poetic cautionary tale about fascism, and the dangers of forgetting the past.
Austin Premiere
www.argotpictures.com/film/the-silence-of-others
Biofilmography

Born in Madrid, Spain, Almudena Carracedo has developed her professional career in the US, where she directed and produced her debut feature film, the Emmy-winning documentary MADE IN L.A. Among other honors she is a Guggenheim Fellow, a Sundance Time Warner Documentary Fellow, and a United States Artists Fellow. Born in Philadelphia, Pennsylvania, Robert Bahar lives and works between Madrid, Spain and Brooklyn, New York. He is a Creative Capital Fellow, a Sundance Documentary Fellow, and holds an MFA from the University of Southern California's School of Cinema-Television.
Credits
Producer: Robert Bahar, Almudena Carracedo
Executive Producer: Agustín Almodóvar, Pedro Almodóvar, Sally Jo Fifer, Esther García, Justine Nagan, Sandie Viquez Pedlow, Chris White
Production Companies: Semilla Verde Productions, Lucernam Films
Screenwriter: Ricardo Acosta, Robert Bahar, Almudena Carracedo, Kim Roberts
Cinematographer: Almudena Carracedo
Editor: Ricardo Acosta, Kim Roberts
Sound Design: Robert Bahar
Music: Leonardo Heiblum, Jacobo Lieberman
Cast: María Martín, José María Galante, Carlos Slepoy, Ana Mussuti, Maria Servini
Print Source: Argot Pictures, jim@argotpictures