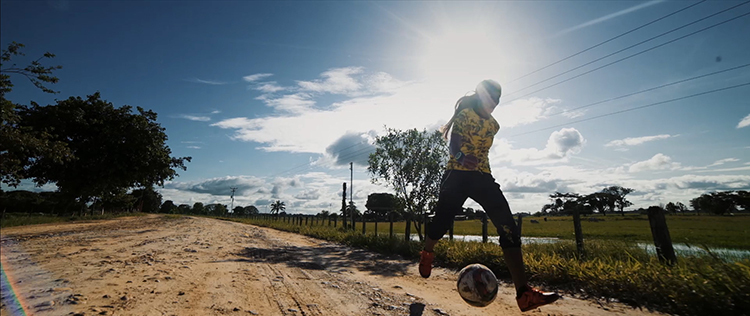 Nos llaman guerreras / They Call Us Warriors
A film by Jennifer Socorro, Edwin Corona Ramos, David Alonso
This film was screened as a part of the 2019 Cine Las Americas International Film Festival (CLAIFF22)
This feature was preceded by the short film El vuelo de Michael (Michael's Flight)

[youtube https://www.youtube.com/watch?v=GbBAeUp1SSY]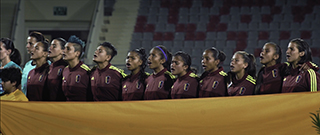 Venezuela/USA/Mexico/Jordan, Documentary/Sports, 2018
81 min, Color
English, Spanish with English subtitles
The Venezuelan Women's Under-17 team overcame one of the worst social and economic environments for sports development and gender discrimination to become the undefeated champions of South America. Now they have their sights set on winning the first World Cup for their country and hope to give women's soccer a voice not only in their own country but perhaps in all of South America.
Regional Premiere
www.alaguacinema.wixsite.com/alaguacinema
Biofilmography

Jennifer Socorro (1992) was born in Caracas, Venezuela and graduated from Audiovisual Arts in Andres Bello Catholic University. Edwin Corona Ramos (1992) is based in Caracas, Venezuela. He holds degrees in Audiovisual Arts from Andres Bello Catholic University and Photography from Roberto Mata Photography School. David Alonso (1989) was a Venezuelan independent Filmmaker and co-founder of Al Agua Cinema Production Company. Having won numerous awards for short documentaries he co-directed NOS LLAMAN GUERRERAS, the debut feature documentary for all three. Sadly David died in 2016 while working on the film HISTORIAS DE ATACAMA.
Credits
Producer: Priscilla Torres
Production Companies: Al Agua Cinema
Cinematographer: David Alonso
Editor: Enrique Aranguren, Keyla Bernal
Sound Design: Marco Salaverría
Music: Carlos Poletto
Print Source: Priscilla Torres, priss@alagua.tv