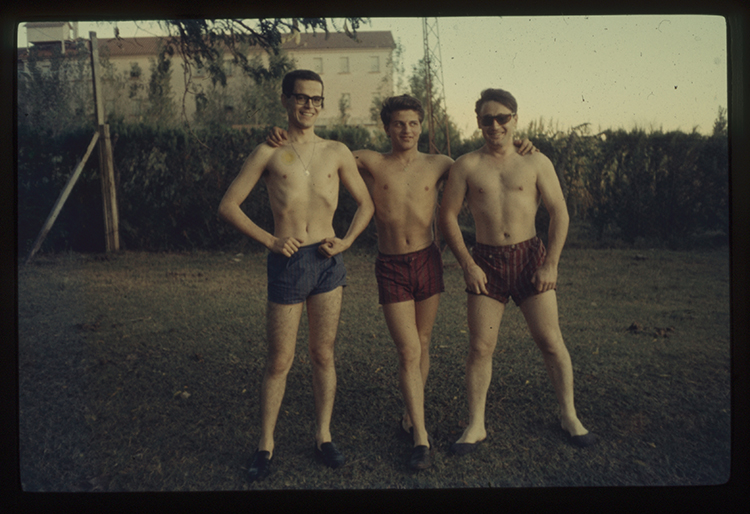 El silencio es un cuerpo que cae / Silence Is a Falling Body
A film by Agustina Comedi
This film was screened as a part of the 2019 Cine Las Americas International Film Festival (CLAIFF22)
This feature was preceded by the short film La Flaca (The Bony Lady)

[youtube https://www.youtube.com/watch?v=3hiTt3R0BzA]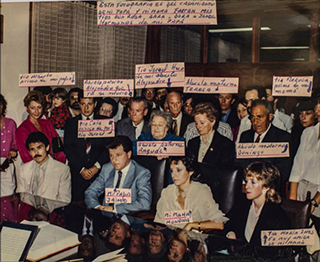 Argentina, Documentary/Profile/LGBTQ+, 2017
76 min, Color
Spanish with English subtitles
Filmmaker Agustina Comedi delves into her father Jaime's past. For many years he was in a relationship with a man, before he ended up marrying her mother. Homosexuality was still taboo in 1980s Argentina, so of course Jaime's true nature was a family secret. Using the large collection of home videos her father made as a hobby, as well as interviews with his old friends, the film gives a beautiful impression of the time before Agustina's birth. It was a time characterized by political activism and awakening gay emancipation, but also the arrival of AIDS. Long after Jaime's death, this discovery of his secret also places Agustina's own life in an entirely new light. The old VHS and 8mm footage of vacations and birthday parties creates a nostalgic, poetic atmosphere, in which the filmmaker compassionately attempts to understand how it must have been for her father to live a lie.
Texas Premiere
www.facebook.com/ElSilencioEsUnCuerpoQueCae
Biofilmography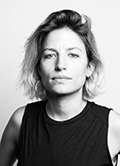 Agustina Comedi was born in Cordoba, Argentina in 1986, and has a degree in Modern Literature. She's studied dramaturgy with Maruicio Kartun, and screenwriting with Pablo Solarz. In 2017, she premiered her first documentary feature SILENCE IS A FALLING BODY at IDFA (Netherlands). She currently works as a teacher at the Audiovisual Workshop of the Popular Bachelor Raymundo Gleyzer, while consulting on audiovisual projects and writing her next film.
Credits
Producer: Juan Maristany
Production Companies: El Calefón Cine
Screenwriter: Agustina Comedi
Cinematographer: Agustina Comedi, Benjamín Ellenberger, Ezequiel Salinas
Editor: Valeria Racioppi
Cast: Jaime Comedi, Agustina Comedi, Susana Paloma
Print Source: Kino Rebelde, distribution@kinorebelde.com