Nada queda sino nuestra ternura / Nothing Is Left but Our Tenderness
A film by Sébastien Jallade
This film was screened as a part of the 2018 Cine Las Americas International Film Festival (CLAIFF21)
This feature was preceded by the short film Sigo acá (I'm Still Here)

[youtube https://www.youtube.com/watch?v=ZMmnSxEf9Os]


Peru, Documentary, 2017
69 min, Color
Spanish, Quechua with English subtitles
A forgotten bridge, a house in ruins, a remembered melody: for many, the armed conflict in Peru at the end of the 20th century has changed the country. The Andes has become a mirror reflecting a fragmented memory that is difficult to reconcile. NOTHING IS LEFT BUT OUR TENDERNESS accompanies men and women who confront the traces left along the way.
North American Premiere
www.facebook.com/nadaquedasinonuestraternura
Biofilmography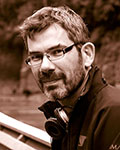 A researcher in Andean studies who graduated in History, Sébastien Jallade is also a scriptwriter and director of documentary films. He has lived in Peru since 2007, devoting his time and energy to the Peruvian Andes. He is the co-author of the documentary, QHAPAQ ÑAN, THE VOICE OF THE ANDES and also directed the ethnographic short film PASIÓN HUAMACHUCO in 2015. He has participated in several projects related to the collective memory of the armed conflict in Peru. NADA QUEDA SINO NUESTRA TERNURA is his first full-length film as director.
Credits
Producer: Marta Prado García-Vaquero
Production Companies: Documental Peruano
Screenwriter: Sébastien Jallade
Cinematographer: Nicolás Landa Tami
Editor: Antolín Prieto, Fabien Mariano Ortiz
Sound Design: Alejandro Anaya Flores
Cast: Edilberto Jiménez Quispe, Gladys Tello Merino, Carlos Ernesto Falconí Aramburú, Karen Yesenia Muje Huamán, Adelaida Noa Barrientos, Ninfa Huaytalla, Sandra Vargas Huaytalla, Ronaldo Escriba Huaytalla, Cristian Escriba Huaytalla, Sonia Salvatierra Huaytalla, Freddy Ortiz
Print Source: Sergio García Locatelli, sergiogarcia@quechuafilms.com