Mexico Through the Lens of Women Filmmakers
A film series presented in partnership with the Emma S. Barrientos Mexican American Cultural Center, the Women in Film and TV Association México, Malakita Productions, and the Mexican Consulate in Austin.
"Mexico Through the Lens of Women Filmmakers" is a series of four film screenings from contemporary women filmmakers honored in international and national film festivals. The selection of films share the filmmakers' strong and creative points of view, which serve as a mirror for cultural identification. They look to create a dialogue with the audience, presenting an opportunity to learn more about cultural and social topics from various regions of Mexico.
Event Details
Fridays from September 30 – October 21, 2022 @ 6:00 PM
Emma S. Barrientos Mexican American Cultural Center 600 River St. Austin, TX 78701
FREE & open to the public. (First come, first served.)
–FILM SCHEDULE–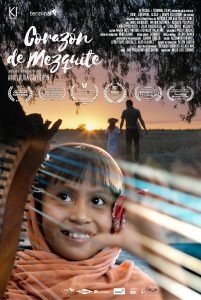 Friday, September 30, 2022 @ 6:00 PM
CORAZÓN DE MEZQUITE (MEZQUITE'S HEART)
Directed by Ana Laura Calderón Montiel
2019, México (Sonora, Oaxaca)
Drama, 74 min
Spanish & Yoreme/Mayo language with English subtitles
Lucía is a mayo-yoreme girl. Her father, Fidel, is a traditional harpist; one of the best in the entire region. Lucía wants to play the harp, but her father won't allow it as being a woman and a harpist is not "the way" in their traditions. Here is where Lucía's struggle begins; thanks to her desire of being a musician, she will take us on an endearing journey into the deepest secrets of her traditions and show how she manages to reconcile with her father, finding her place in her community.
Friday, October 7, 2022 @ 6:00 PM
EL LADO SALVAJE (THE WILD SIDE)
Directed by Mariana Paredes Peláez
México
Documentary, ​74 min
Spanish with English subtitles
EL LADO SALVAJE (THE WILD SIDE) tells the story of Ernestina Ramirez, world athletics champion of 100, 200 and 400 meters races. At the age of 83, with other master athletes, she shows that life is a continuous discovery and through physical training and mindset, it is possible to find a new sense of existence. These master athletes share with us a personal sight that reveals courage and passion.
Friday, October 14, 2022 @ 6:00 PM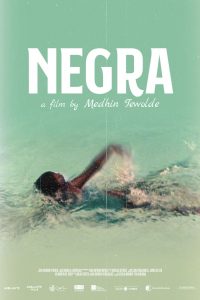 NEGRA
Directed by Medhin Tewolde Serrano
2020, México (Chiapas, Oaxaca, Guerrero)
Documentary, 72 min
Spanish with English subtitles
I was about seven years old the first time someone called me "black" on the street. I turned around to see who they were talking to, until I realized it was me. That day I understood I was black, and the laughter it caused among the people nearby made me think being a black person wasn't that great… Was this only happening to me? Or did it happen to other black women?
NEGRA shows the director exploring what it means to inhabit Mexico as a black woman. It tells the story of five afro-descendant women from southern Mexico, exposing racism, resistance and processes of self-acceptance, strategies for transcending stereotypes, and the celebration of their identity.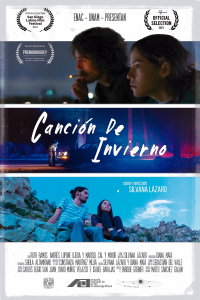 Friday, October 21, 2022 @ 6:00 PM
CANCIÓN DE INVIERNO (WINTERSONG)
Directed by Silvana Lázaro
2020, México
Drama/Road trip, 80 min
Spanish with English subtitles
Danielle, a young musician, sets off on a journey with her best friend Diego, as they both face the pain of a break up with their partners. Ending up at the northern border of Mexico, they'll have to use their abilities as musicians to survive as they get to know the complicated context between the US and Mexico. Constantly dreaming of her ex-boyfriend, Danielle meets Alex, a mysterious woman who seduces her despite unclear intentions. Two broken hearts, two friends, a road trip, and a new lover; but fundamentally, a deep need to find themselves, makes CANCIÓN DE INVIERNO (WINTERSONG) an introspective movie about youth.