Indie Meme Film Festival 2022: Barah x Barah
Indie Meme presents BARAH X BARAH, a film by Gaurav Madan
India, 2021
Drama, 118 min, Color
Hindi with English subtitles
Event Details
In-person Screening:
Saturday, April 16th, 2022 @ 10:30 AM CT
AFS Cinema, 6406 N I-35, Suite 3100, Austin, TX 78752
Virtual Screening:
On-demand, April 22-24, 2022
$15 tickets (CLA members will receive a discount code.)
Filmmaker & cinematographer in attendance for screening.
Synopsis
Sooraj, a death photographer at the burning banks of Manikarnika, is going through troubled times. The ancient town is being demolished as part of a large-scale civic beautification project. Smartphones, and their exquisite cameras, may make him irrelevant. He stands at a crossroads – either he continues as he is or he looks for greener pastures to secure a better future for his family.
About IMFF2022
2022 Indie Meme Film Festival is a hybrid event, bringing 35+ acclaimed South Asian films to audiences through a combination of theatrical & virtual screenings, Q&A's, mixers, and filmmaker events.
80%+ of the line-up is screening in Texas theaters for the first time, with U.S and Southwest Premieres of long-awaited, festival favorites from across the globe. With films spanning 10 countries and 15+ languages.
In-Person Festival: April 14-17, 2022
Virtual Festival: April 22-24, 2022
$85 badges (CLA members will receive a discount code.)
---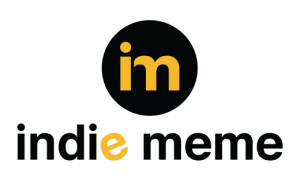 Cine Las Americas co-presents this program as a community sponsor of the 2022 Indie Meme Film Festival.
Indie Meme is a 501(c)(3) nonprofit with a mission to promote socially relevant independent cinema from South Asia in an effort to influence social and cultural awareness and consciousness, and to encourage and facilitate dialogue around the same.