Native Cinema Showcase 2021
Presented by the Smithsonian's National Museum of the American Indian
The Smithsonian's National Museum of the American Indian brings its annual Native Cinema Showcase to online audiences for Native American Heritage Month. This year's showcase focuses on Native people boldly asserting themselves through language, healing, building community, and a continued relationship with the land. Activism lies at the heart of all these stories. The showcase will also offer a series of panels with Native filmmakers and writers about all aspects of Indigenous storytelling from their own experiences.
All films and filmmaker panels are available on demand; check individual listings for dates and times. Short-format films are grouped into programs. Closed captioning is available for some films; check individual listings.
Event Details
November 12 – 18, 2021
Streaming online
Free, no registration required
---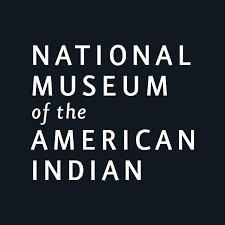 This event is presented in partnership with the Smithsonian's National Museum of the American Indian. In partnership with Native peoples and their allies, the National Museum of the American Indian fosters a richer shared human experience through a more informed understanding of Native peoples.