AAAFF: Mele Murals
Austin Asian American Film Festival presents: Mele Murals, a film by Tadashi Nakamura
USA, 2016, Documentary, 67 min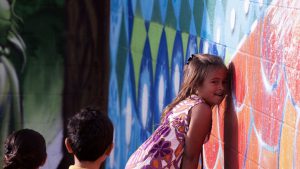 English
In competition for Best Documentary Feature
Saturday, November 5th, 12:30 pm
Blanton Auditorium
200 E. Martin Luther King Jr. Blvd
Tel: (512) 471-5482
Cine Las Americas International Film Festival co-presents this program in partnership with the Austin Asian American Film Festival.
DISCOUNTS!
Discounts are valid only for advanced online purchase through EventBrite, which will expire on November 2nd, the day before the festival begins. Regular priced walk-up tickets will be available at the festival box office on the day of the screening.

Synopsis
A documentary on the transformative power of modern graffiti art and ancient Hawaiian culture for a new generation of Native Hawaiians. At the center of this story are the artists Estria Miyashiro (aka Estria) and John Hina (aka Prime), a group of Native Hawaiian charter-school youth, and the rural community of Waimea, dealing with the ill effects of environmental changes and encroaching modernization on their native culture. Through the personal stories of these two renowned Hawaiian graffiti artists and their joint quest to uphold Hawaiian culture through mural-making, MELE MURALS shows how public art rooted in underground graffiti combines with Native Hawaiian traditions and contemporary life to impact the students, the town of Waimea, and most of all the artists.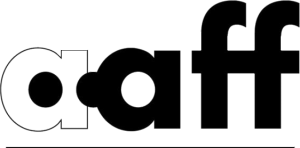 A film co-presented with AAAFF: Austin Asian American Film Festival promotes Asian and Asian American cultures and experiences through the media arts by showcasing top quality cinema and supporting the creative talents of Asian American artists. Invite your Friends to AAAFF!