Kayak to Klemtu
A film by Zoe Hopkins
This film was screened as a part of the 2018 Cine Las Americas International Film Festival (CLAIFF21)
With director Zoe Hopkins in attendance

[youtube https://www.youtube.com/watch?v=1KI8iGuwq18]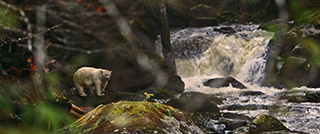 Canada, Drama/Family/Adventure/Environment, 2018
90 min, Color
English
14-year-old Ella is determined to travel the length of the Inside Passage, along the shores of the Great Bear Rainforest by kayak in order to testify against a proposed pipeline that would see oil tanker traffic through her beloved homeland waters. She's prepared to handle all of the challenges the wildlife, the weather, the water, and her gear have to offer up. The most challenging of all is that she has to bring her dysfunctional family with her. Her neurotic aunt, her cranky uncle, her wayward cousin, and the memory of her late uncle all come along for the ride to make it a fun and amazing adventure. From Tla'Amin to Klemtu, BC, this family navigates their blend of cultures and desires, while their spirits honour the coast as a place for each of us to call home and protect.
Regional Premiere
www.facebook.com/KayaktoKlemtu
Biofilmography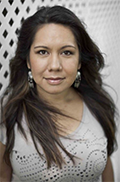 Zoe Hopkins (Heiltsuk/Mohawk) was born in Bella Bella, a Heiltsuk fishing village in B.C., home to her maternal family, in the heart of the Great Bear Rainforest. She now lives in her father's community of Six Nations, where she is raising her son, and where she teaches the Mohawk language. Zoe is an alumna of the Sundance Institute's Feature Film Program.
Credits
Producer: Daniel Bekerman
Production Companies: Scythia Films
Screenwriter: Zoe Leigh Hopkins, Michael Sparaga
Cinematographer: Vince Arvidson
Editor: Simone Smith
Sound Design: Urban Post Production
Music: Oleska Lozowchuk
Cast: Sonja Bennett, Evan Adams, Jared Ager-Foster, Ta'kaiya Blaney, Lorne Cardinal
Print Source: Daniel Bekerman – Scythia Films, info@scythiafilms.com