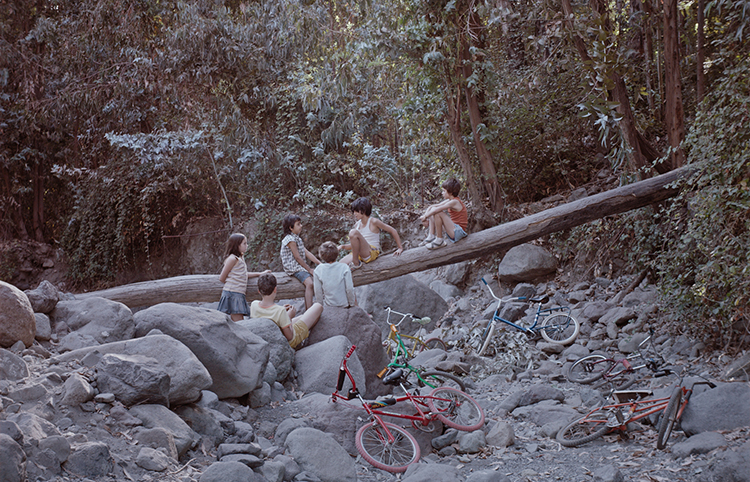 Tarde para morir joven / Too Late to Die Young
A film by Dominga Sotomayor
This film was screened as a part of the 2019 Cine Las Americas International Film Festival (CLAIFF22)

[youtube https://www.youtube.com/watch?v=nV0UHmHlNxU]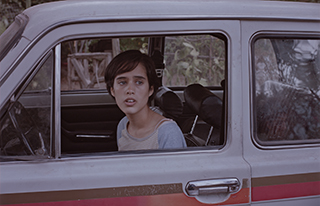 Chile/Brazil/Argentina/Netherlands/Qatar, Drama/Coming of Age, 2018
110 min, Color
Spanish with English subtitles
During the summer of 1990 in Chile, a small group of families lives in an isolated community right below the Andes, building a new world away from the urban excesses, with the emerging freedom that followed the recent end of the dictatorship. In this time of change and reckoning, 16-year-old Sofía and Lucas, and 10-year-old Clara, neighbors in this dry land, struggle with parents, first loves, and fears, as they prepare a big party for New Year's Eve. They may live far from the dangers of the city, but not from those of nature.
Texas Premiere
www.kimstim.com/film/too-late-to-die-young
Biofilmography

Dominga Sotomayor studied Audiovisual Directing at Universidad Católica de Chile and earned a Masters in Directing at ESCAC in Barcelona. Her first feature THURSDAY TILL SUNDAY won the Tiger Award in Rotterdam in 2012. In 2013 she co-directed THE ISLAND, that also won the Tiger. In 2015 she premiered her mid-length MAR at Berlinale Forum. In 2009 she co-founded Cinestación, a leading production company based in Santiago.
Credits
Producer: Rodrigo Teixeira, Dominga Sotomayor
Production Companies: Cinestación, RT Features, Ruda Cine, CirceFilms
Screenwriter: Dominga Sotomayor
Cinematographer: Inti Briones
Editor: Catalina Marín
Sound Design: Julia Huberman
Cast: Demian Hernández, Antar Machado, Magdalena Tótoro
Print Source: Mika Komoto, mika@kimstim.com