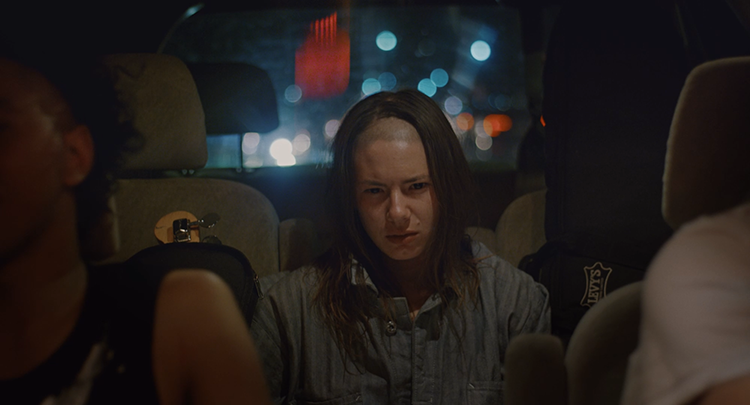 Empty Metal
A film by Adam Khalil, Bayley Sweitzer
This film was screened as a part of the 2019 Cine Las Americas International Film Festival (CLAIFF22)
With co-director Adam Khalil in attendance
This film was co-presented with the Austin Film Society


[youtube https://www.youtube.com/watch?v=Foa7MOJPCHY]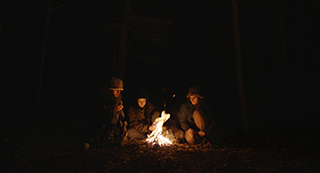 USA, Fantasy/Thriller, 2018
85 min, Color
English
EMPTY METAL reveals a political fantasy, an alternative reality whose characters teeter on the dull knife edge that is contemporary American politics, but they refuse to fall right or left. Instead, they lash out from the soul, and under the radar, in an attempt to achieve what their mainstream predecessors have yet to accomplish. EMPTY METAL is a war movie without a war, a nightmare you are ashamed to admit was actually a dream.
Regional Premiere
Biofilmography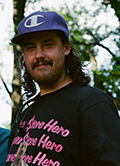 Adam Khalil (Ojibway) is a filmmaker and artist, whose work has been exhibited at the Museum of Modern Art, Sundance Film Festival, Walker Arts Center, Lincoln Center, and the Whitney. Khalil is the recipient of various fellowships and grants, including: Sundance Art of Nonfiction and the Gates Millennium Scholarship. He received his BA from Bard College.

Bayley Sweitzer is a filmmaker based in Brooklyn. His work has been shown at Film Society Lincoln Center, Anthology Film Archives, and the Pacific Film Archive.
Credits
Producer: Alexandra Lazarowich, Tina Piccari
Production Companies: Steady Orbits
Screenwriter: Adam Khalil, Bayley Sweitzer
Cinematographer: Bayley Sweitzer
Editor: Adam Khalil, Zack Khalil, Bayley Sweitzer
Sound Design: Chase Bennett, Ben Chesneau, Eli Cohn, Maya Peart
Music: Leila Bordeuil, Doug Hock
Cast: Austin Sley Julian, Rose Mori, Sam Richardson
Print Source: Steady Orbits, emptymetalfilm@gmail.com