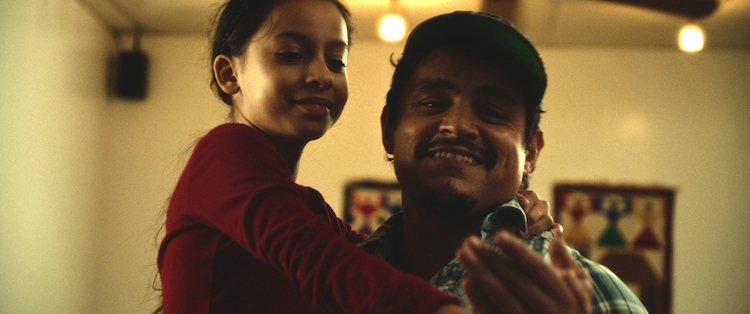 Collisions
A film by Richard Levien
This film was screened as a part of the 2019 Cine Las Americas International Film Festival (CLAIFF22)
With actors Jesse Garcia and Jason Garcia Jr. in attendance
This feature was preceded by the short film O Órfão (The Orphan)

[youtube https://www.youtube.com/watch?v=p76rK8fmLQM]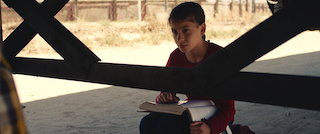 USA, Drama/Immigration, 2018
90 min, Color
English, Spanish with English subtitles
Twelve-year-old Itan's promising life in San Francisco is turned upside down when she comes home from school, with her younger brother, to find their apartment ransacked and her mother missing. Suddenly she must rely on her estranged uncle, a big rig truck driver. Itan manipulates him into taking them across the country in his truck, trying to find her mother and stop her deportation.
Texas Premiere
www.facebook.com/CollisionsMovie
Biofilmography

Richard Levien has been writing, directing and editing award-winning films for 12 years. In 2009, Levien won the inaugural San Francisco Film Society/Kenneth Rainin Foundation Filmmaking Grant, for screenwriting on his first feature film as a writer/director, COLLISIONS. The project won three further SFFS/KRF grants, for development, production and post production. Levien is from New Zealand. He has a PhD in theoretical physics from Princeton University.
Credits
Producer: Jesse Garcia, Vincent Cortez, Frazer Bradshaw, Richard Levien, Zareen Poonen Levien, Chad Burris, Adam Keker, Tamas Bojtor, Pascal Demko
Production Companies: Widdershins Film
Screenwriter: Richard Levien
Cinematographer: Frazer Bradshaw
Editor: Richard Levien
Sound Design: Alex Wilmer
Music: Justin Melland
Cast: Jesse Garcia, Izabella Alvarez, Ana de la Reguera, Jason Garcia Jr.
Print Source: Richard Levien, richard.levien@gmail.com