Tierra Yerma / Wastelands
A film by Miriam Heard
This film was screened as a part of the 2017 Cine Las Americas International Film Festival (CLAIFF20)

[youtube https://www.youtube.com/watch?v=DIn-FoLMSJ0]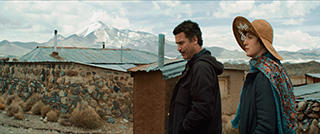 Chile/UK/France, Drama, 2016
93 min, Color
Spanish with English subtitles
Two brothers, Jorge and Pelao, return home to Chile after working as mercenaries for a US private military company in Iraq. Pelao is now disabled and in a wheelchair and both brothers suffer from post-traumatic-stress-disorder. Pelao is separated from his German wife Hanna and cannot bear to see his 8 year-old son, Juan. His flashbacks to the bomb that maimed him increasingly plague him. Hanna and Jorge set off across the Altiplano, through the ancient Inca Empire, to the brothers' ancestral village.
US Premiere
www.paprikafilms.fr/2016/07/28/tierra-yerma/
About the director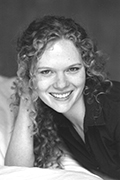 Miriam was brought up in Abu Dhabi, UAE. She studied English Literature at Oxford before training as an actress at the Royal Academy of Dramatic Art and the Conservatoire Nationale d'Arts Dramatiques. She worked as an actress and screenwriter with directors such as Raúl Ruiz and Valeria Sarmiento. She studied filmmaking at NYU-SCPS and now works as a director, writer, actress and literary translator in Paris and Santiago. TIERRA YERMA is her debut feature film.
Credits
Producer: Miriam Heard, Gregorio González
Production Companies: Echo Art Films, Forastero Producciones, Paprika Films
Screenwriter: Miriam Heard
Cinematographer: André Szankowski
Editor: Luca Alverdi
Sound Design: Roberto Espinoza, Christian Cosgrove
Music: Jorge Arriagada
Cast: Erto Pantoja, Julio Milostich, Heidrun Breier
Print Source: Miriam Heard, echoartfilms@gmail.com; Brian Sweet – APL Film, brian@aplfilm.com