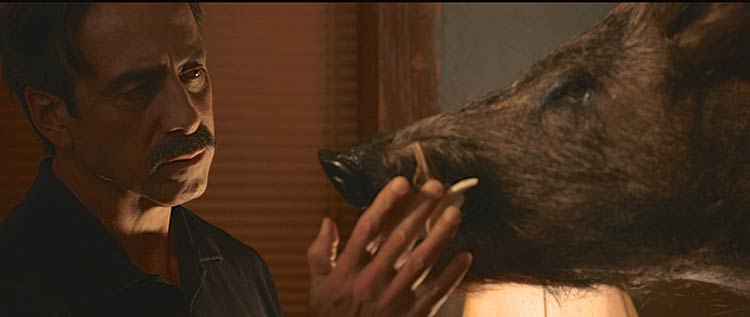 Harbinger
A film by Cody Duckworth
This film was screened as a part of the 2016 Cine Las Americas International Film Festival (CLAIFF19)
With director Cody Duckworth, producer John De La Luz, and members of cast and crew in Attendance
Screened in Hecho en Tejas Competition
[youtube https://www.youtube.com/watch?v=qi8vvP2r9js&w=320]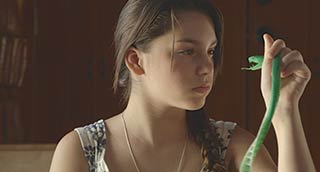 USA, Horror/Thriller/Fantasy, 2015
84 min, Color
English, Spanish with English subtitles
This fantasy/eco-thriller follows twelve-year-old Mira Gonzaga who has been having terrible dreams. As her haunting nightmares escalate, Mira's father moves her and her pregnant mother away from the city to a secluded ranch in the Texas hill-country for some much-needed family healing. Unfortunately, the night terrors do not end for Mira as warnings from her deceased grandmother and visions of things-to-come haunt her dreams as well as her waking reality. When nearby fracking operations begin to infiltrate the ranch's water supply; Mira's parents begin to feel it's dire effects as a transformation begins…and Mira's worst nightmares become real.
World Premiere
www.facebook.com/harbingerthemovie
About the director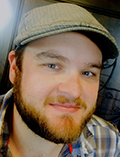 Cody Duckworth was born and raised in Boerne, Texas. He earned a BFA in Film and Television at Savannah College of Art and Design. He has made over 30 short films, music videos, documentaries, corporate media, and web videos and freelanced as editor and assistant editor for Rooster Teeth, Megalomedia and such shows as SHIPPING WARS, HALF TON KILLER 2, CYBER STALKERS, RED VS. BLUE, and THE GAUNTLET. He currently works in Austin, Texas with his wife, Lexi and their dog Maya.
Credits
Producer: Jonathan de la Luz
Production Companies: luzworks
Screenwriter: Cody Duckworth
Cinematographer: William Molina
Editor: Cody Duckworth
Sound Design: Brad Engleking
Music: Robert Douglas
Cast: Dimitrius Pulido, Tina Rodriguez, Paeka Campos, Joseph T. Campos
Print Source: Jonathan de la Luz – luzworks, contact@luzworks.com