Cine Las Americas and
Texas Archive of the Moving Image (TAMI) Present:
Hecho en Tejas
Saturday May 7th, 2016
The Marchesa Hall & Theatre
Cine Las Americas presents "Hecho en Tejas," a series of films shot and/or produced in Texas, to showcase the wide variety of work being produced in the state by filmmakers with varied backgrounds. Two features and six short films are scheduled during this year's festival. For a seventh consecutive year, Cine Las Americas is pleased to count on a partnership with the Texas Archive of the Moving Image (TAMI) to present a jury award to the best "Hecho en Tejas" film.
Hecho en Tejas Jury/TAMI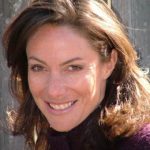 CAROLINE FRICK is an Associate Professor in the Radio-TV-Film Department at The University of Texas at Austin, as well as the founder and Executive Director of the Texas Archive of the Moving Image, an organization devoted to the discovery and preservation of media related to the state. TAMI's online library offers thousands of newly discovered historical films and video free of charge via www.texasarchive.org. Prior to her work in Texas, Dr. Frick worked in film preservation at Warner Bros., the Library of Congress, and the National Archives in Washington, D.C. Dr. Frick also programmed films for the American Movie Classics cable channel in New York.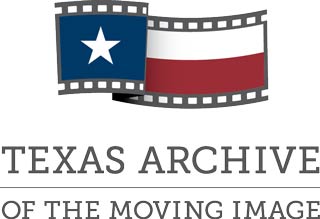 THE TEXAS ARCHIVE OF THE MOVING IMAGE.
Founded in 2002 by film archivist and University of Texas at Austin professor Dr. Caroline Frick, the Texas Archive of the Moving Image (TAMI) is a 501(c)3 non-profit organization working to discover, preserve, provide access to, and educate the community about Texas' film heritage. TAMI's ever-growing online collection includes home movies, amateur films, advertisements, local television, industrial and corporate productions, as well as Hollywood and internationally produced moving images of Texas. By partnering with institutions and individuals across the state, TAMI digitizes and provides web access to thousands of moving images that offer insight to Texas' history and culture. TAMI's educational programs promote the sharing of Texas moving images via screenings, demonstrations, and lectures at venues across the state. TAMI also works with educators to encourage the use of Texas film in the K-12 social studies classroom.
Saturday, May 7
The Marchesa Hall & Theatre
Start time
Original Title
English Title
Director
Countries
Runtime
Saturday, May 7
12:00PM
Ana con Elisio
Ana con Elisio
Lizette Barrera
USA
6 min
Saturday, May 7
12:00PM
Squeezebox
Squeezebox
Sam Lerma
USA
21 min
Saturday, May 7
12:00PM
Dead Sites
Dead Sites
Jason Outenreath
USA
10 min
Saturday, May 7
12:00PM
Ignition
Ignition
Sebastián Bisbal Rivas
USA
13 min
Saturday, May 7
12:00PM
Get the Hell Out
Get the Hell Out
Comedia A Go-Go [CAGG], Jess Castro, Regan Arevalos, Larry Garza
USA
26 min
Saturday, May 7
2:00PM
Just Flow
Just Flow
Tania Romero
USA
27 min
Saturday, May 7
2:00PM
Marisol
Marisol
Eugene Martin
USA
75 min
Saturday, May 7
4:00PM
Harbinger
Harbinger
Cody Duckworth
USA
94 min