What's the Use?
A film by Nicole Elmer
This film was screened as a part of the 2015 Cine Las Americas International Film Festival (CLAIFF18)
With Filmmakers Nicole Elmer, Jorge Sermini, and Guest Amalia Sermini in attendance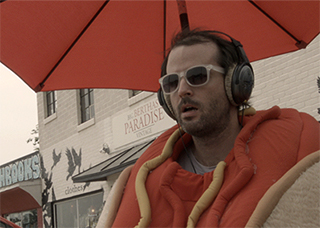 USA, Alternative/Comedy/Drama, 2014
83 min, HDV/Hi8, Color
Spanish, Tagalog, English with English subtitles
Seventeen year-old Sara defends her pride from a career oriented greasy-spoon waitress and her potty mouth. In the gymnastics of her self-defense, she recalls the night when she moved home to live with her father Tony, a skinny loser fresh out of rehab. Determined to start their lives over, he throws her a birthday party, only to have it wrecked by Shy, a dangerous loan shark. Pissed by her father's passive retreat into his bedroom, Sara sets off to find Shy and take care of her father's debt on her own. On her journey through the 4th of July heat of Austin, Texas, she meets a love-starved perfectionist, a professional Love Guru, and an eccentric who is planning a painless suicide. Finally reaching Shy, he pushes her fragile ego to the edge, where she is forced to finally see her family's dark secret and realize she might be her own greatest enemy.
World Premiere
About the director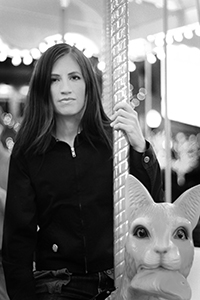 Nicole Elmer received her degree in film production at The University of Texas at Austin. Her short films and music videos have played at Austin Museum of Digital Art (AMODA) and in festivals such as UrbanMedia and American Film Fest. IN THE SHADOW, her feature film debut with distribution by Devolver Digital Films, had its Texas premiere at the 15th Cine Las Americas International Film Festival.
Credits
Producer: Jorge Sermini
Production Companies: Blue Paper Film Works
Screenwriter: Jason Tremblay
Cinematographer: Michael Pugliese
Editor: Nicole Elmer, Tag Simler
Sound Design: Arles Estes
Music: Arles Estes, David Asher Brown, Jameson Bevington
Cast: Amalia Sermini, Jorge Sermini, Noel Gaulin, Joseph Cheatham, Andrea Reyes, Raul Cirino, Carole Metellus, Alex Cogburn
Print Source: Blue Paper Film Works, nicole_elmer@yahoo.com