Agave is Life
A film by David Brown, Meredith Dreiss
This film was screened as a part of the 2015 Cine Las Americas International Film Festival (CLAIFF18)
With Filmmakers David Brown, Meredith Dreiss, and Eric Beiri in attendance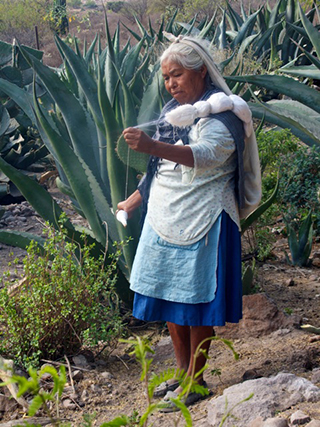 USA, Historical/Cultural Documentary, 2014
60 min, DVCPro HD, Color/Black & White
Spanish, English with English subtitles
AGAVE IS LIFE is the story of mankind's alliance with the agave plant, from which tequila is derived. Told through the lens of archaeological and historical investigations, and narrated by Edward James Olmos, the film explores ten thousand years of the human-agave relationship. Once a critical resource for hunter-gatherers, agave was a source of food, drink, textiles, fuel, and medicines. We learn that this unique desert plant, once embedded in cultural identity, mythology, art, and rituals, faces an uncertain future. Today, ancient folkways, from fiber craftsmanship to traditional pulque and mescal productions, are rapidly disappearing. While entrepreneurs and scientists work to turn the tide, a loss of diversity of both cultivated and wild species may be the ultimate arbitrator.
Texas Premiere
www.archeoproductions.com/agave-film.html
About the director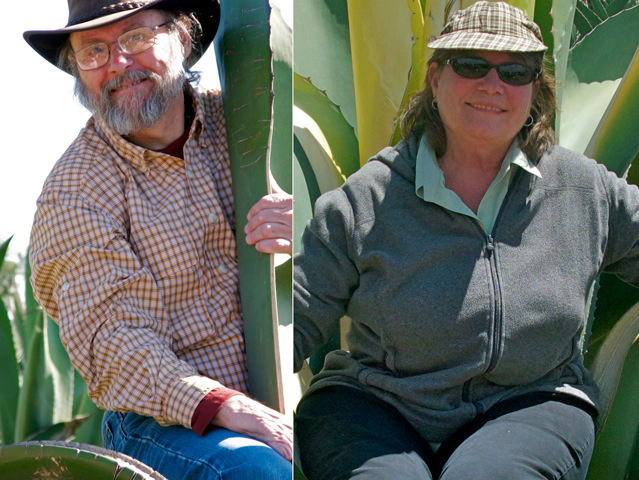 Born in Galveston, Texas, David Brown holds a Ph.D. in Anthropology from the University of Texas at Austin. In recent years, he has worked closely with partner Meredith Dreiss in the production of the documentary film AGAVE IS LIFE.
Meredith Dreiss has an M.A. in Anthropology, specializing in Mayan Archaeology. The documentary film, CHOCOLATE: PATHWAY TO THE GODS, was produced in 2005. Her current documentary is AGAVE IS LIFE.
Credits
Producer: Meredith Dreiss
Production Companies: Archeo Productions
Screenwriter: Meredith Dreiss, David Brown, Jennifer Lane, Sharon Greenhill
Cinematographer: Layton Blaylock
Editor: Jennifer Lane, David Hollander
Sound Design: Mike Klinger
Music: David O. Brown
Narrator: Edward James Olmos
Print Source: Eric Bieri – ArcheoProductions Inc., marketing@archeoproductions.com