Cine Las Americas and
Texas Archive of the Moving Image (TAMI)  Present:
Hecho en Tejas
Saturday May 4th, 2019
AFS Cinema
List of films
Cine Las Americas presents "Hecho en Tejas," a series of films and videos shot and/or produced in Texas, to showcase the wide variety of work being produced in the state by filmmakers with varied backgrounds. One feature film and seven short films are scheduled during this year's festival. The films are eligible for an Audience Award. For the tenth consecutive year, Cine Las Americas is pleased to partner with the Texas Archive of the Moving Image (TAMI) to present a Jury Award to the Best "Hecho en Tejas" film.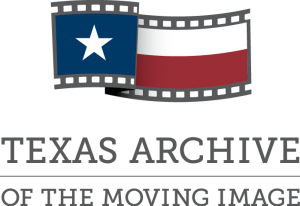 THE TEXAS ARCHIVE OF THE MOVING IMAGE. Founded in 2002 by film archivist and University of Texas at Austin professor Dr. Caroline Frick, the Texas Archive of the Moving Image (TAMI) is a 501(c)3 non-profit organization working to discover, preserve, provide access to, and educate the community about Texas' film heritage. TAMI's ever-growing online collection includes home movies, amateur films, advertisements, local television, industrial and corporate productions, as well as Hollywood and internationally produced moving images of Texas. By partnering with institutions and individuals across the state, TAMI digitizes and provides web access to thousands of moving images that offer insight to Texas' history and culture. TAMI's educational programs promote the sharing of Texas moving images via screenings, demonstrations, and lectures at venues across the state. TAMI also works with educators to encourage the use of Texas film in the K-12 social studies classroom. www.texasarchive.org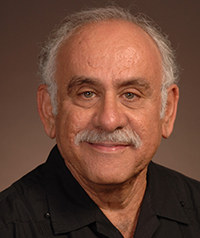 Hecho en Tejas Jury: PAUL ESPINOSA, an award-winning filmmaker based in San Diego, is President of Espinosa Productions.  He has been involved with producing films for nearly 40 years, specializing in films focused on the U.S.-Mexico border region.  Espinosa has produced numerous films for PBS including: THE LEMON GROVE INCIDENT, …AND THE EARTH DID NOT SWALLOW HIM, THE U.S.-MEXICAN WAR: 1846-1848, THE BORDER, THE HUNT FOR PANCHO VILLA, BALLAD OF AN UNSUNG HERO, IN THE SHADOW OF THE LAW, and UNEASY NEIGHBORS. He received his B.A. degree from Brown University and his Ph.D. from Stanford University, both in Anthropology. Espinosa's films have screened at festivals around the world and have won many awards including eight Emmys. He is a Professor Emeritus in the School of Transborder Studies at Arizona State University. He has been honored with retrospective Paul Espinosa Film Festivals in Phoenix, Albuquerque, El Paso, and San Diego.
Saturday, May 4
AFS Cinema
Start time
Original Title
English Title
Director
Country
Runtime
Program Section
Saturday, May 4,
12:00pm
Bentley's Will
Bentley's Will
Zachary P Grigg
USA
83 min
Hecho en Tejas (Feature)
Saturday, May 4,
2:00pm
The Bubbleman
The Bubbleman
Sachin Dheeraj Mudigonda
USA
9 min
Hecho en Tejas (Shorts Program)
Saturday, May 4,
2:00pm
First Generation
First Generation
Aaron Chávez
USA
5 min
Hecho en Tejas (Shorts Program)
Saturday, May 4,
2:00pm
Cake
Cake
Esmeralda Hernandez
USA
9 min
Hecho en Tejas (Shorts Program)
Saturday, May 4,
2:00pm
This Feels Like a Setup
This Feels Like a Setup
Patrick Higgins
USA
10 min
Hecho en Tejas (Shorts Program)
Saturday, May 4,
2:00pm
West of Leona
West of Leona
Christopher James Thompson
USA
16 min
Hecho en Tejas (Shorts Program)
Saturday, May 4,
2:00pm
Plane Pretend
Plane Pretend
Sharon Arteaga
USA
18 min
Hecho en Tejas (Shorts Program)
Saturday, May 4,
2:00pm
Cantina
Cantina
Erik Mauck, Daniel Reyes, Paul Del Bosque
USA
19 min
Hecho en Tejas (Shorts Program)