Cine Las Americas and Ambulante Present:
Ambulante Showcase
Thursday, May 4th, 2017 || Friday, May 5th, 2017 || Saturday, May 6th, 2017
6:00PM each evening
Emma S. Barrientos Mexican American Cultural Center (MACC)
FREE and OPEN to the public
Cine Las Americas presents a special showcase in partnership with Ambulante, a non-profit organization that focuses on promoting documentary film as a tool for social and cultural transformation. Each of the documentary films in this series tackles issues that resonate not only in Mexico, but also internationally. The films selected reflect both organizations' missions, in particular, support of documentary filmmaking as a means to promote discourse around important contemporary issues. This year's selections also feature films from Ambulante Más Allá, one of Ambulante's outreach programs.

Ambulante is a non-profit organization founded in 2005 by Gael García Bernal, Diego Luna, Pablo Cruz, and Elena Fortes. It is committed to support and promote documentary film as a tool for social and cultural change. Ambulante brings documentary films and training programs to places where they are rarely available in order to foster a cultural exchange, encourage a participative, informed, and critical attitude in our audience, and open new channels of expression in Mexico and abroad. Each year Ambulante organizes an international film festival that tours Mexico for two months. Ambulante presents about 100 documentaries, invites 140 guests, and holds screenings, the majority of which are for free, in 147 venues across 8 states.
For more information, please visit www.ambulante.com.mx.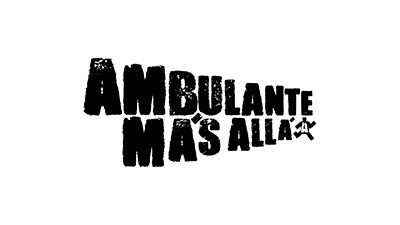 Ambulante Beyond (Ambulante Más Allá – AMA) is a documentary production program that trains Mexican youth who have limited access to the necessary tools to share their stories with a wide audience. AMA trains participants through modular workshops that cover the various aspects of independent film production. The project emphasizes native cultural and aesthetic perspectives, rather than imposing dominant filmmaking conventions. We aim to show stories that reflect real, yet unknown, issues in Mexico, such stories that can empower the filmmakers, as well as transform and humanize those featured and those who witness.
For more information, please visit www.ambulante.org/iniciativas/ambulante-mas-alla.
SPECIAL GUEST MARÍA INÉS ROQUÉ is a documentary filmmaker and teacher.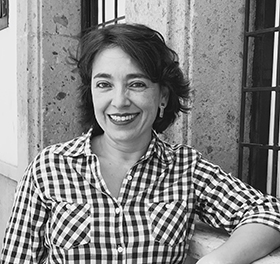 She graduated in Cinema from the Centro de Capacitación Cinematográfica, and received a Bachelor's in Communication Sciences from the Autonomous Metropolitan University of Mexico. As a Master's candidate in the Cultural Development program of the Autonomous University of Coahuila, she received the Juan Antonio de La Fuente prize for the highest grades of her cohort, and graduated with the thesis BEING A PRODUCER OF MEXICAN CINEMA where she proposed an analytical model for cultural production. She has oriented her career toward developing collaborative projects and the creation of creative and horizontal relations, in both public service and private projects, always within the audiovisual field. She has worked in the production of feature length fiction and documentary films in Mexico, Spain, Australia and Argentina. She is currently the Director of Production and Training in Ambulante, where she coordinates the training project AMBULANTE BEYOND, through which more than 100 youth have been trained, and 34 shorts and 3 feature length films have been produced between 2011 and 2017.
Emma S. Barrientos Mexican American Cultural Center (MACC)
Thursday, May 4
Start time
Original Title
English Title
Director
Countries
Runtime
Program Section
Thursday, May 4, 6:00PM
Somos Lengua
Speaking Tongues
Kyzza Terrazas
Mexico/ Dominican Republic
86 min
Ambulante Feature Documentary
Friday, May 5
Start time
Original Title
English Title
Director
Countries
Runtime
Program Section
Friday, May 5, 6:00PM
Tempestad
Tempestad
Tatiana Huezo
Mexico
105 min
Ambulante Feature Documentary
Saturday, May 6
Start time
Original Title
English Title
Director
Countries
Runtime
Program Section
Saturday, May 6, 6:00PM
Ligeramente tóxico
Slightly Toxic
Sara Oliveros López
Mexico
21 min
Ambulante Más Allá Shorts
Saturday, May 6, 6:00PM
El valor de la tierra
The Value of the Land
Adriana Otero Puerto
Mexico
22 min
Ambulante Más Allá Shorts
Saturday, May 6, 6:00PM
Gente de mar y viento
People of the Sea and the Wind
Ingrid Eunice Fabián González
Mexico
25 min
Ambulante Más Allá Shorts
Saturday, May 6, 6:00PM
Kutääy
Ingenious
Isis Violeta Contreras Pastrana
Mexico
20 min
Ambulante Más Allá Shorts