Emma S. Barrientos Mexican American Cultural Center (MACC)

Saturday, May 7th, 2016
12:00pm Out Youth Showcase
1:00pm CHS Youth Jury Special Presentation
1:15pm Emergencia Youth Film Competition
2:30pm Emergencia Youth Film Festival Pizza Party
FREE and Open to the Public
Cine Las Americas and Out Youth Present:
Out Youth Showcase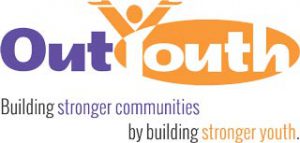 OUT YOUTH is an Austin-based nonprofit organization that serves youth ages 12-23 of all sexual orientations and gender identities as well as their families, friends, and communities. All of our programs and services are provided free of charge. More information about Out Youth can be found online at www.OutYouth.org.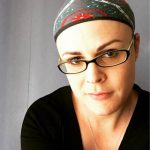 SPECIAL GUEST KATHRYN GONZALES, MBA, is the Operations & Programs Director at Out Youth. Before entering the nonprofit sector, Kathryn studied film at the University of Texas at Austin and later served as the Programs Director at the Austin Gay & Lesbian International Film Festival (aGLIFF). During her time at aGLIFF, Kathryn created the Queer Youth Media Project, which seeks to empower youth of all sexual orientations and gender identities to tell their stories and ensure their authentic identities are captured on film.
A Place in the Middle
Dean Hamer, Joe Wilson
Prod. Dean Hamer, Joe Wilson
24 min, USA, 2014

Eleven year old Ho'onani dreams of leading the hula troupe at her inner-city Honolulu school. The only trouble is that the group is just for boys. She's fortunate that her teacher understands first-hand what it's like to be "in the middle" – the Hawaiian tradition of embracing both male and female spirit. Together they set out to prove that what matters most is what's in your heart.
What I Never Told Her
Theo Moers
Queer Youth Media Project
9 min, USA, 2015

Produced by the 2015 class of the Austin Gay & Lesbian International Film Festival's Queer Youth Media Project, this film captures the flood of happy memories that come immediately after a profound loss.
You're Dead to Me
Wu Tsang
Prod. Melissa Haizlip
13 min, USA, 2013

Andrea, a grieving Chicana mother, confronts an uninvited family member before her Día de los Muertos celebration. By night's end, death offers her a choice that she couldn't make in life.

Connally High School Youth Jury
Special Presentation
World Premiere
Listen
Julianne Evangelista, Violet Lam
Digital Den Studios
11 min, Austin, TX, USA, 2015

Epsilon struggles with depression and lack of inspiration for her music. She finds solace in her closest friend, Kai, who guides her through her dark days. As her internal struggle progresses, the line between imagination and reality becomes more clear.
Emergencia Youth Film Competition
Cine Las Americas is proud to present the Emergencia Youth Film Competition, a special section of the festival showcasing works by filmmakers 19 years or younger. Members of local youth film organizations and high schools curate and present this section of the festival every year.
Alluvium
Ruda Santos
4 min, London, UK, 2015

An overbearing father forces his eldest son to take the final steps into preserving their family legacy.
Camping Trip
Audrey Larson
Fountain of Youth
6 min, MA, USA, 2015

5-year-old Bree is an imaginative, thoughtful kid living in a run-down apartment with her unemployed single father, Sean. When Sean announces that he's taking Bree on a camping trip, Bree can't help getting excited, but the trip doesn't go according to plan…
Domar: To Tame
Benjamin Ades
7 min, Uruguay, 2015

A short portrait of a horse tamer and instructor from Uruguay and his passion for taming.
Drawing Inspiration
Audrey Larson, Shay Martin
Fountain of Youth
4 min, MA, USA, 2015

After losing her little brother, a grieving young artist, Jordyn, receives an anonymous letter and gift — one small gesture that has a larger impact than the sender could imagine.
El Levantamiento de los Muertos
Miguel Salazar
Say Sí
2 min, San Antonio, TX, USA, 2015

A short animation about the Day of the Dead.
Everything Has Its Time
Marylys Merida
RawArtworks
6 min, Lynn, MA, USA, 2015

A woman opens up about her struggles and how her hard work manifests into her life's accomplishments.
I Don't Need U
Alyssa Peguero
RawArtworks
4 min, Lynn, MA, USA, 2015

A girl who grew up without her father writes a letter about her deepest, most sincere feelings about him.
Letters
Nick Fichter
Khabele School
5 min, Austin, TX, USA, 2015

A short narrative piece about fears of moving away to college and living in isolation.
Lilly Gets A Pet
The Bum Family
5 min, Alberta, Canada, 2015

Lilly, a ten-foot tall orange monster, ventures into a pet shop in search of a friend. She is kicked out of the store, but not before falling in love with a cute Fluffle.
Lorena
Tony Trevino
3 min, Coahuila, Mexico, 2016

A young couple's goodbye after their daughter Lorena is gone.
O Cabeçudo
The Big-Headed Boy
Nelson Fernandes
Colectivo de Jovenes
9 min, Portugal, 2015

A boy with a big head is a bullying victim. At night, with the howling of a wolf, he discovers the solution to his problem.
The Race
Austin Film Society Film Club
Austin Film Society
2 min, Austin, TX, USA, 2015

A silent film about a group of boys running a race for heroic bragging rights.
The Storm
Tyla Levesque, Yunior Crispin, Daymian Mejia
RawArtworks
5 min, Lynn, MA, USA, 2015

A man mysteriously awakens in a desert and heads home to his family to warn them of what he believes is coming.
Trees Count
Maximilian Shatan
4 min, New York City, NY, USA, 2015

TREES COUNT follows Nicholas Shatan as he experiences the struggles and rewards of a New York City tree counter.
Emergencia Youth Jury Coordinator
Christian D. Nelson
Youth Jury Members, Connally High School
Carlos Arreola
Michelle Avila
Michelle Barrera-Chavez
Julianne Evangelista
Vanely Gutierrez
Chris Livingston
Lin Nguyen
Uziel Rodriguez