Cine Las Americas, NAIS, and NMAI Present:
Indigenous Shorts Program
Saturday, April 25  4:00PM
Jones Auditorium at the Ragsdale Center, St. Edward's University
List of films
Cine Las Americas presents a special retrospective of Indigenous short films, in cooperation with the Smithsonian National Museum of the American Indian (NMAI) and with the Native American and Indigenous Studies (NAIS) program at the University of Texas at Austin. The selection showcases a number of humor-based short films by Indigenous filmmakers from Canada, Mexico, the continental US and Hawaii.

THE NATIVE AMERICAN AND INDIGENOUS STUDIES (NAIS) program at the University of Texas at Austin has a global, comparative focus with a particular strength in the Americas. NAIS fosters and supports teaching and intellectual engagements around the languages, cultures, knowledges, histories, and current political struggles of indigenous peoples. The program is particularly concerned with scholarship and intellectual exchange that contributes to the economic, social, and political advancement of indigenous peoples. It also contributes to efforts to build a diverse campus by actively working on recruitment of indigenous students and faculty.

THE SMITHSONIAN NATIONAL MUSEUM OF THE AMERICAN INDIAN (NMAI) is committed to advancing knowledge and understanding of the Native cultures of the Western Hemisphere—past, present and future—through partnership with Native people and others. The museum works to support the continuance of culture, traditional values and transitions in contemporary Native life. Current exhibitions include Infinity of Nations, Circle of Dance, Glittering World: Navajo Jewelry of the Yazzie Family and coming in April 2015, Cerámica de los Ancestros: Central America's Past Revealed. The museum also hosts special events and public programs.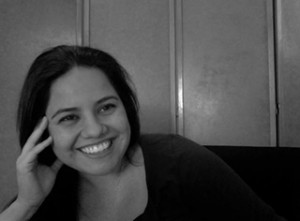 SPECIAL GUEST CYNTHIA BENITEZ is a film curator and scholar specializing in Native and indigenous film. She is currently the Film Programmer for the Film and Video Center of the Smithsonian National Museum of the American Indian in New York City where she organizes hemispheric film showcases, international screenings and in-depth panel discussions. She has also been a panelist, moderator, selector and juror at international film festivals, including Skábmagovat Film Festival and Cine Las Americas IFF. For the past ten years, Cynthia has worked as a publicist for international film festivals and Native media organizations, including the American Indian Film Institute, Sundance Film Festival's Native Forum and World Competition, and the Native American Film and Video Festival. She has also published several articles on indigenous artists and filmmakers. A graduate from Barry University, Cindy received her B.A. in Public Relations. She is currently seeking her M.S. in Media Studies at Brooklyn College.