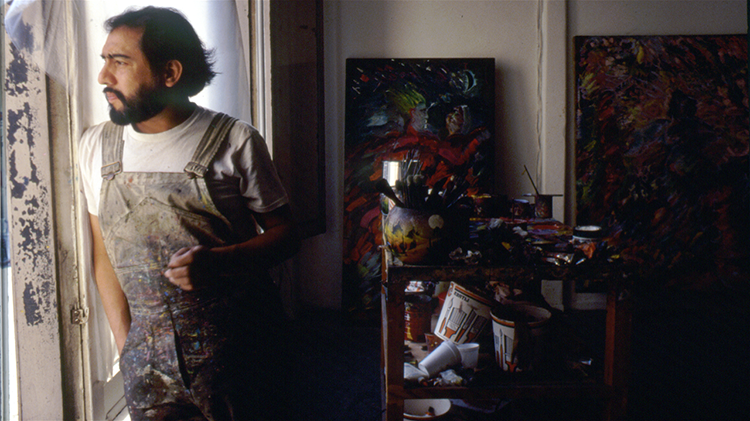 Carlos Almaraz: Playing with Fire
A film by Elsa Flores Almaraz, Richard Montoya
Opening Night Film
This film was screened as a part of the 2019 Cine Las Americas International Film Festival (CLAIFF22)
With co-director Richard Montoya and actor Edward James Olmos in attendance

[youtube https://www.youtube.com/watch?v=KQN0Q7fYNEk]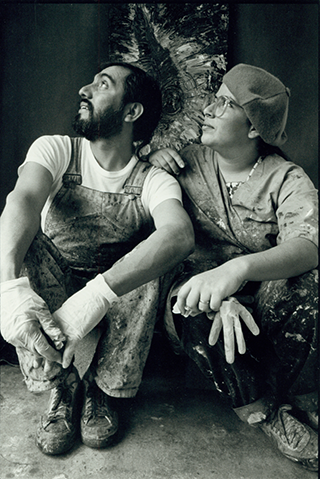 USA, Documentary/Artist Profile/LGBTQ+, 2019
88 min, Color
English
A look at the life and work of the late Los Angeles artist, Carlos Almaraz, through the lens of an immigrant child coming to this country to live his American Dream of becoming a famous artist. Using interviews and personal journal entries, his inner demons are explored, as well as his passions, his rise as a beloved leader of the Chicano Art Movement, and his subsequent success as an artist who is ultimately lost to AIDS in the late 1980s.
Texas Premiere
Biofilmography

Elsa Flores Almaraz is a Los Angeles based multi media fine artist. Elsa met Carlos as activists in the '70s during the cultural renaissance of the Chicano Art movement. Both evolved into mainstream gallery artists. After Carlos' death, Elsa has continued her commitment to his legacy while creating her own art daily.

Richard Montoya is a writer, director, and actor. A Sundance Alum, he is also an established playwright of several award-winning plays. He co-founded Culture Clash in 1984 in San Francisco's historic Mission District and is the son of the influential Chicano poet and artist Jose Montoya.
Credits
Producer: Mark Roberts, Thom Beers
Production Companies: Bunny Boy Productions
Screenwriter: Richard Montoya with Elsa Almaraz
Cinematographer: Angelo Costa
Editor: Richard Alarcon
Sound Design: Javier Anibal Cortes
Music: Louie Perez
Cast: Edward Olmos, Cheech Marin, Shepard Fairy
Photo Credit, Banner: Elsa Flores
Photo Credit, 2nd Image: Wayne Shimabukuro
Print Source: Bunny Boy Productions, almarazdocumentary@gmail.com