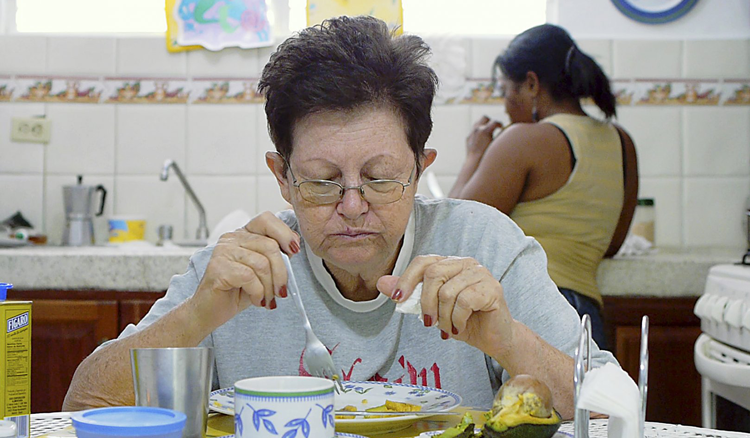 Tú y yo / You and Me
A film by Natalia Cabral, Oriol Estrada
This film was screened as a part of the 2016 Cine Las Americas International Film Festival (CLAIFF19)
[youtube https://www.youtube.com/watch?v=84Qh624N9p4&w=320]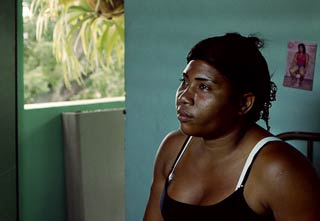 Dominican Republic, Documentary, 2014
87 min, Color
Spanish with English subtitles
The lady of the house (La Doña), an old widow, and Aridia, a young maid, live together in a house filled with orchids in the center of Santo Domingo. Aridia cleans, La Doña gardens, and when work is slow, they can share some gossip. But sometimes, the atmosphere gets tense: La Doña wakes up grumpy, she blames Aridia, and when Aridia tries to defend herself, La Doña has to put her in "her place"; in time, they end up not talking to each other. But the hours pass by, the soap operas play on TV, something happens in the neighborhood, and, out of nowhere, La Doña and Aridia come close again, and they end the day sharing some laughs. The film presents an opportunity to watch their relationship closely, to perceive what happens when the lines between classes become blurry in a place where social class and race inequality remain ingrained deep in their culture.
Regional Premiere
About the director

Natalia Cabral is from the Dominican Republic and has studied at EICTV, the Film Academy Baden-Württemberg in Germany, and the Pompeu Fabra Univesity in Spain. In 2012, she founded the production company Faula Films with her husband Oriol Estrada.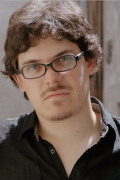 Oriol, originally from Spain, is also a graduate of EICTV. His short film, LEJOS, screened at several international film festivals, including the New Filmmakers in Cuba, Clermont-Ferrand, and the Filmfest Dresden in Germany. Currently, they're developing two film projects: the script of the feature film MIRIAM LIES and the documentary project ANOTHER WALL IN THE SUGAR FIELDS.
Credits
Producer: Natalia Cabral
Production Companies: Faula Films
Screenwriter: Natalia Cabral, Oriol Estrada
Cinematographer: Oriol Estrada
Editor: Oriol Estrada
Sound Design: Natalia Cabral, Jordi Monrós
Cast: Francisco Pérez de Sosa, Paula Lebrón
Print Source: Natalia Cabral, natscabral@gmail.com