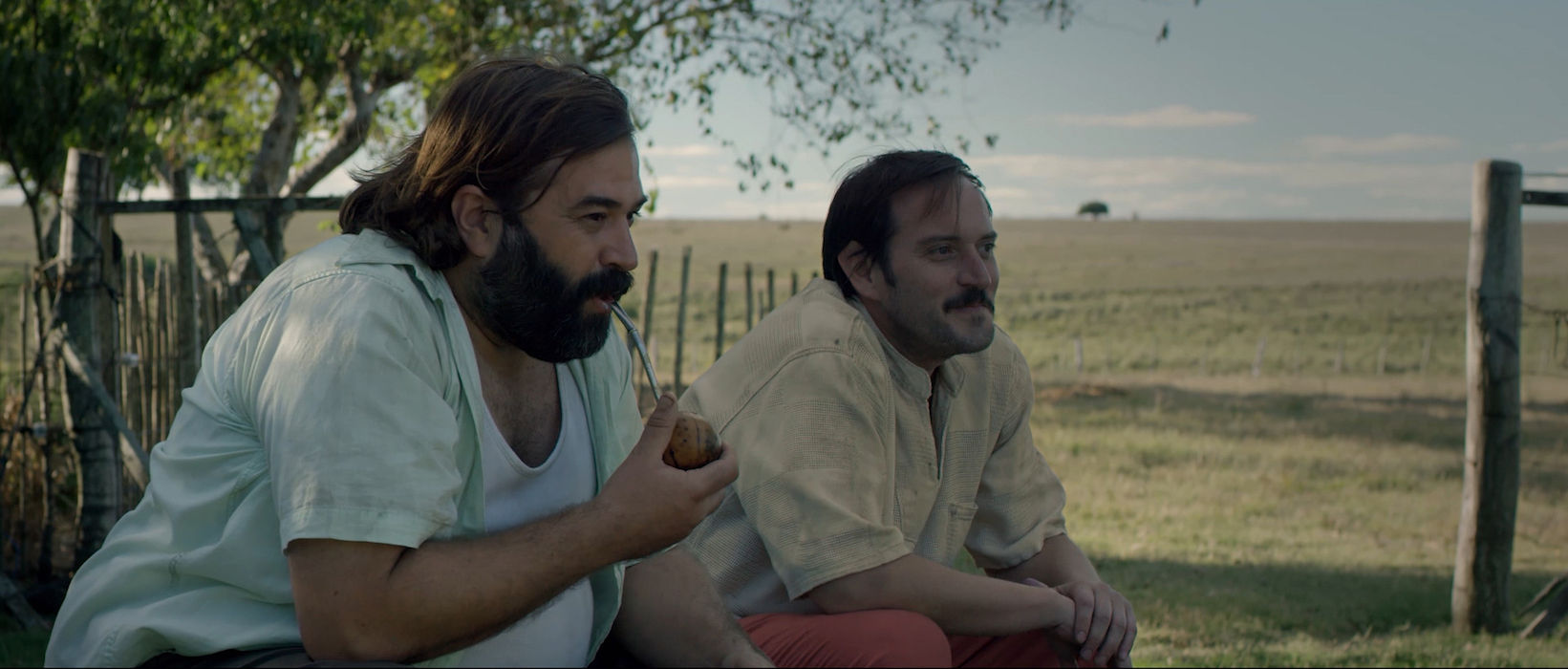 Mateína
A film by Joaquín Peñagaricano & Pablo Abdala
June 10, 2022 at 7pm, ESB-MACC
Free & open to the public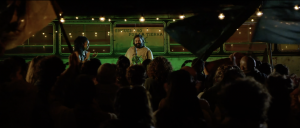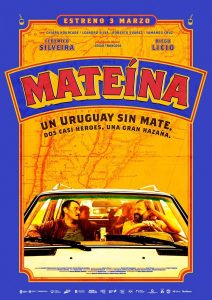 Uruguay, Argentina, Brazil, 2021
Comedy
82 min, Color
Spanish, English subtitles
In an Uruguay of the future, altered by the prohibition of yerba mate, two illegal sellers begin a crusade to Paraguay to bring yerba. On this trip, they will become heroes and they will try to return to the town their lost identity. South American folklore aboard a road movie in the key of absurd comedy.
North American Premiere
https://montelonacine.com/portfolio/mateina/
Director's Bio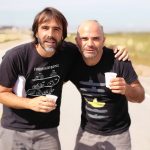 Joaquín Peñagaricano and Pablo Abdala Richero trained at the Uruguayan Film School, studying Arts and Communication at the UdelaR and Cinematography at the S.I.C.A., respectively. Together they co-directed the short films La Velocidad de los Ceibos (2006, co-directed with Pablo Aguirrezabal) and Nuestra Hospitalidad (2010), which received awards at AXN Film Festival, Curta Cinema Rio de Janeiro and the Cinemateca Festival. They have also made the documentary series Nosotros, Nosotros Dos, Un Pueblo al Solís, Fiestas Tradicionales. Mateína is their feature debut.
Credits
Producer: Pablo Abdala, Joaquin Peñagaricano
Production Companies: Montelona Cine
Screenwriter: Joaquín Peñagaricano, Pablo Abdala
Cinematographer: Analia Pollio
Editor: Pablo Riera
Sound Design: Kiko Ferraz
Music: Santiago Pedroncini
Principle cast: Diego Licio, Federico Silveira, Chiara Hourcade, Leandro Silva, Roberto Suárez, Yamandu Cruz, Cesar Troncoso
Print Source: Joaquín Peñagaricano, laduvija@gmail.com