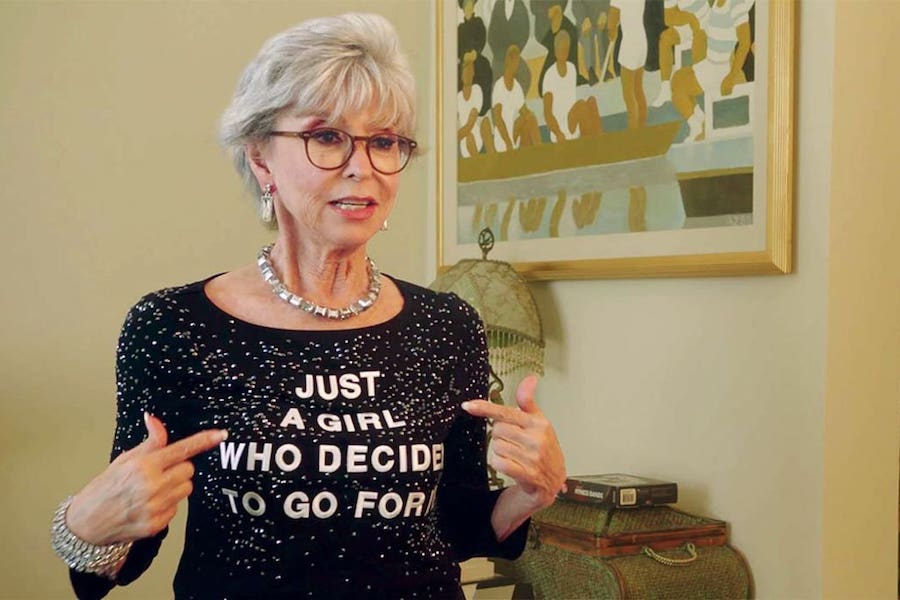 Rita Moreno: Just a Girl Who Decided to Go For It
A film by Mariem Pérez Riera
This film will be the CLAIFF23 Opening Night in-person presentation. Get this ADD-ON ticket and more details.
Will also be available to stream in Texas after opening night for two days only.
BUY A VIRTUAL TICKET OR BADGE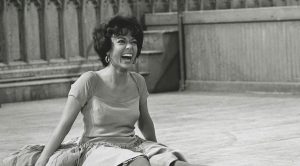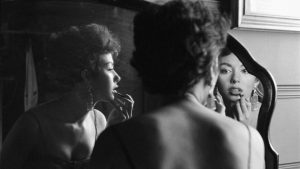 United States, 2021
Documentary/Pop Culture
90 min, Color
English
Over a 70+ year career, Rita Moreno defied both her humble upbringing and relentless racism to become a celebrated and beloved actor, one of the rare EGOT (Emmy, Grammy, Oscar, Tony) Award Winners of our time. Despite becoming the first Latina actress to win an Academy Award for her role as Anita in "West Side Story" (1961), the studios continued to offer Moreno lesser roles as stereotypical ethnic minorities, ignoring her proven talent. This new documentary illuminates the humor and the grace of Moreno, as well as lesser-known struggles faced on her path to stardom, including pernicious Hollywood sexism and abuse, a toxic relationship with Marlon Brando, and serious depression a year before she emerged an Oscar winner. Moreno's talent and resilience triumphed over adversity, as she broke barriers, fought for representation and forged the path for new generations of artists.
Director's Bio
Mariem Pérez Riera was born in Puerto Rico and decided at age nine to become a film director. Her documentary Cuando lo pequeño se hace grande, about the Puerto Rican fight against the U.S. Navy presence on the island of Vieques, was awarded internationally. In 2007 she debuted as co-director on Maldeamores, winning several film festival awards. She later directed other documentaries, including Emmy Award–winner Croatto, la huella de un emigrante.
Credits
Producer: Brent Miller, Mariem Pérez Riera
Production Companies: WNET, Artemis Rising Foundation, Maramara Films, ACT III Productions
Cinematographer: Pedro Juan López
Editor: Kevin Klauber, Mariem Pérez Riera
Music: Kathryn Bostic
Print Source: JRonit Vanderlinden, Roadside Attractions, ronitv@roadsideattractions.com