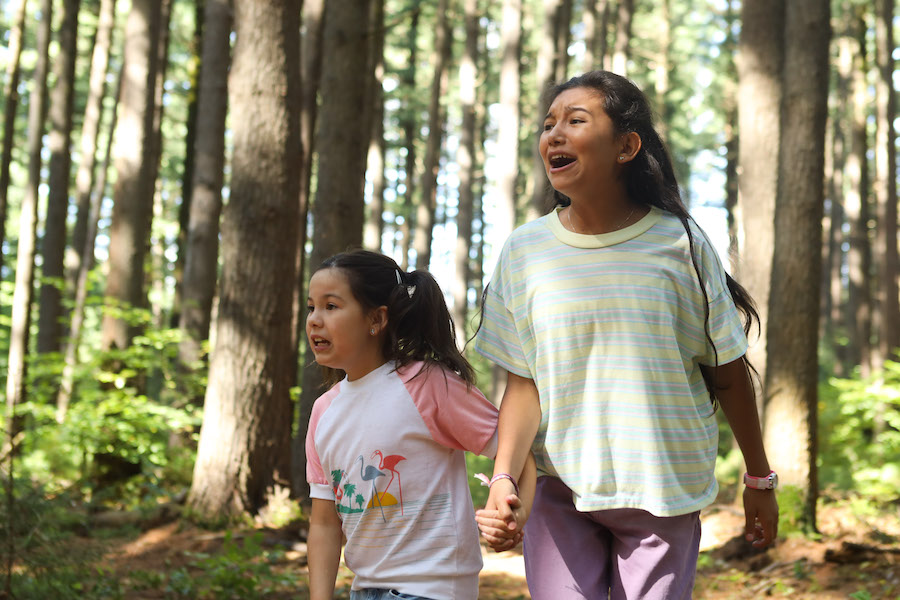 Beans
A film by Tracey Deer
BUY A TICKET OR BADGE
Available to stream in Texas 
In addition to streaming virtually, this film will be screened at a FREE Community Drive-In open to a limited audience! Get your tickets here.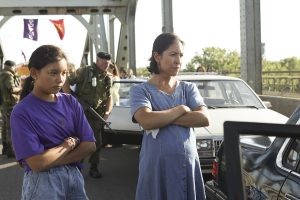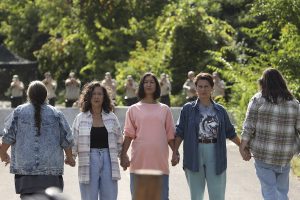 Canada/United States, 2020
Drama/Coming of Age
92 min, Color
English
Twelve-year-old Beans is on the edge: torn between innocent childhood and delinquent adolescence; forced to grow up fast to become the tough Mohawk warrior she needs to be during the Indigenous uprising known as The Oka Crisis, which tore Quebec and Canada apart for 78 tense days in the summer of 1990.
Texas Premiere
Director's Bio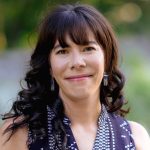 Mohawk filmmaker Tracey Deer led the acclaimed dramedy MOHAWK GIRLS to five award-winning seasons as its co-creator, director, and co-showrunner. She received four consecutive Canadian Screen Award nominations for Best Direction in a Comedy Series for MOHAWK GIRLS, and she has been honoured at TIFF with the Birks Diamond Tribute Award. She recently returned from Los Angeles, where she was a writing co-EP on the Netflix/CBC series Anne with an E. She's currently working on INNER CITY GIRL, a feature about Aboriginal gang life, with Original Pictures. Tracey's work has been honoured with two Gemini Awards and numerous awards from multiple film festivals, including Hot Docs. She has worked with the CBC, the National Film Board, and numerous independent production companies throughout Canada in both documentary and fiction. Tracey chairs the Board of Directors of Women in View, a non-profit that promotes greater diversity and gender parity in Canadian media. She has mentored emerging talent as leader of the Director Training Program at the imagineNATIVE Film & Media Arts Festival, as a guest at the National Screen Institute (NSI) New Indigenous Voices Program, and as mentor at NSI's new IndigiDocs training course.
Credits
Producer: Anne-Marie Gélinas, Meredith Vuchnich, and Justine Whyte
Production Companies: EMA Films
Screenwriter: Tracey Deer, Meredith Vuchnich
Cinematographer: Marie Davignon
Editor: Sophie Farkas Bolla
Sound Design: Paul Lucien Col
Music: Mario Sévigny, Jayli Wolf
Print Source: Garineh Nazarian, FilmRise, gnazarian@filmrise.com