CineNoche: Chavela
CHAVELA, a film by Catherine Gund & Daresha Kyi
United States/Mexico/Spain, 2017
Music/Documentary/Biography, 93 min, Color
English, Spanish with English subtitles
Event Details
Monday, October 17, 2022 @ 7:00 PM
Violet Crown Cinema, 434 W 2nd St, Austin, TX 78701
$15 plus fees
(FREE for CLA members. Contact gabriel@cinelasamericas.org for more information.)
Synopsis
CHAVELA is the captivating look at the unconventional life of beloved performer Chavela Vargas, whose passionate renditions of Mexican popular music and triumphant return to the stage late in life brought her international fame.
Born in Costa Rica in 1919, Chavela Vargas ran away to Mexico City as a teenager to sing in the streets. By the 1950s, she became a household name in her adopted country, delivering her performances with a raw passion and unique voice. Just as influential were her cultural contributions; Chavela was a bold, rebellious, sexual pioneer who was known for having many female lovers at a time when being out in Mexico was dangerous.
CHAVELA centers around a 1991 interview– the singer's first public appearance after 15 hard years lost to alcoholism and heartbreak. In the final years of her life, Chavela openly comes out as a lesbian and rises into her momentous third act, becoming a muse to filmmaker Pedro Almodóvar, earning a Lifetime Achievement Grammy, and selling out performances at prestigious concert halls around the world.
---

The CineNoche film series is presented in partnership with Violet Crown. Violet Crown is committed to celebrating and preserving the magic of cinema. From new releases to timeless classics, they present films from across the entire cinematic spectrum to bring extraordinary films to the screen and to the community.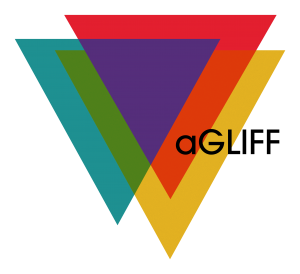 Cine Las Americas would like to additionally acknowledge aGLIFF, our community partner and promotional sponsor for this screening. Based in Austin, Texas — aGLIFF's mission is to create positive and visible film programs relevant to the lives of LGBTQ+ identified people, to educate the community about LGBTQ+ issues, to produce and promote the best in LGBTQ+ community building events, and to support and partner with other organizations to enlighten the public.