29th annual Austin Film Festival
Cine Las Americas is proud to be a community sponsor for the 29th annual Austin Film Festival
There are a plethora of terrific films to be seen and consumed at the 29th annual Austin Film Festival (October 27 – November 3, 2022); many that will be on the verge of release, and that you'll later discover are Oscar® nominees. AFF will be screening film and television premieres galore, plus competition films, documentaries, shorts. etc. with all-star line-ups and Q&As by your favorite writers, actors, and filmmakers.
Cine Las Americas will co-present two films in competition. We hope you will take advantage of exclusive discounts for our audiences and join us.
Discounts:
$10 OFF Lone Star Badge with code "cinelas10"
$5 OFF Film Pass with code "cinelas5"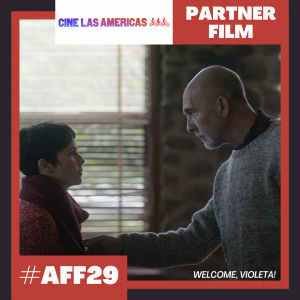 WELCOME, VIOLETA!, a film by Fernando Fraiha
Written by Fernando Fraiha, Inés Bortagaray
Brazil, 107 min, Drama
Spanish, English, Portuguese with English subtitles
Eager to write her next novel, "Violeta," Ana joins the "End of the World Residency," a well-known literary lab in the Andes Mountain Range. There, she meets Holden, a charismatic leader and creator of a method in which artists abandon their own lives to live as their characters. Captivated by her artistic investigation, Ana dives deep into the method and starts living as Violeta, until her fiction gets out of control.
Sunday, October 30, 2022 @ 5:15PM
Tuesday, November 1, 2022 @ 6:00PM
Galaxy Theater, 6700 Middle Fiskville Rd, Austin, TX 78752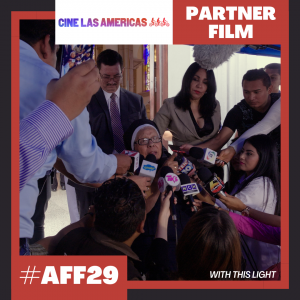 WITH THIS LIGHT, a film by Nicole Bernardi-Reis & Laura Bermúdez
(Q&A with filmmakers)
Honduras, 88 min, Documentary
For over 70 years, Sister Maria Rosa Leggol helped over 87,000 Honduran children escape poverty and fortified her legacy as an activist and visionary. Her work continues with Maria and Rosa, two teens in her programs fighting to create their own lives.
Sunday, October 30, 2022 @ 6:30PM
Galaxy Theater, 6700 Middle Fiskville Rd, Austin, TX 78752
Thursday, November 3, 2022 @ 3:30PM
The Hideout Theater, 617 Congress Ave., Austin, TX 78701
---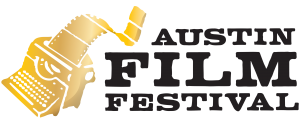 The Austin Film Festival is a year-round non-profit organization. We do events throughout the year, a Membership Program, a Young Filmmakers Program with summer camps and classes – not to mention – a TV show, radio show and MORE!