Me estás matando Susana / You're Killing Me Susana
A film by Roberto Sneider
This film was screened as a part of the 2017 Cine Las Americas International Film Festival (CLAIFF20)
Screening followed by a Skype Q&A with director/producer Roberto Sneider
[youtube https://www.youtube.com/watch?v=lTlmliOqNk8]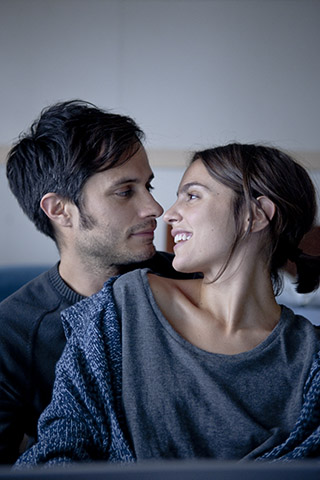 Mexico/Canada, Comedy/Drama/Romance, 2016
100 min, Color
English, Spanish with English subtitles
Eligio (Gael García Bernal), a fun-loving, charismatic actor wakes up one morning to realize that his wife Susana (Verónica Echegui) has left him without a word or warning. Bewildered, he looks for her everywhere trying to understand why. His certainty that things were great between them erodes as he speaks with everyone who may know where she is. After a few months Eligio discovers that she is at a writer's workshop in Iowa. Eligio sells off his car and gets on a plane from his native Mexico City to go after her. Their reconciliation is fun, joyful and romantic, but also precarious. Eligio will have to face the contradictions between his macho idiosyncrasies and the love he feels for Susana. It is a journey of growth—funny, painful, and ultimately romantic.
Austin Premiere
www.facebook.com/killingmesusana, www.holamexicoff.com/susana
About the director

Roberto Sneider was born in Mexico City. In 1995 his first feature DOS CRÍMENES won over 15 international awards and three Mexican Ariels. He produced the Academy Award-winning FRIDA. In addition to founding La Banda, his work in commercials is internationally acclaimed and represented in the MoMA in New York. He wrote, directed, and produced ARRÁNCAME LA VIDA, which showed at CLAIFF12, won numerous international awards, and was short listed for the 2008 Academy Awards to represent Mexico.
Credits
Producer: Roberto Sneider
Production Companies: Cuévano Films, La Banda Films, IMCINE
Screenwriter: José Agustín (novel), Luis Cámara, Roberto Sneider
Cinematographer: Antonio Calvache
Editor: Aleshka Ferrero
Sound Design: Fernando Camara, Stan Mak, Trip Broch, Steven Avila, Pablo Baksht
Music: Victor Hernandez Stumpfhauser
Cast: Gael García Bernal, Verónica Echegui, Ashley Hinshaw, Hlyunr Harraldson
Print Source: La Banda Films, news@labandafilms.com