La reina de los jueves / Queen of Thursdays
A film by Orlando Rojas
This film was screened as a part of the 2017 Cine Las Americas International Film Festival (CLAIFF20)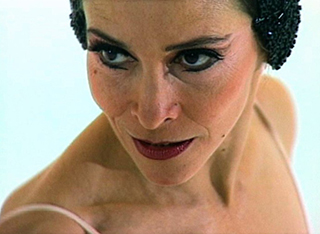 USA/Cuba, Artist Biography/Documentary, 2016
79 min, Color/Black & White
Spanish with English subtitles
She was the very definition of grace, power and talent—yet for years Rosario Suárez, the former prima ballerina of the Ballet Nacional de Cuba, was only showcased on the ballet's Thursday programs, and rarely in weekend performances. This went on for so long that Rosario became known as la reina de los jueves: the Queen of Thursdays. For years, her career in Havana remained in the shadow of the all-powerful founder, director and Prima Ballerina Assoluta, Alicia Alonso. When Rosario finally became prima ballerina, long after she had reached the age where most dancers retired, a family crisis brought her to Miami. And exile.
Regional Premiere
www.habanerofilmsales.com/portfolio/la-reina-de-los-jueves
About the director

Orlando Rojas is a Cuban screenwriter and filmmaker, who, after working on various projects with filmmakers including Humberto Solás and Tomás Gutiérrez Alea, began directing his own work in 1977. He completed his first feature A VECES MIRO MI VIDA in 1981, a documentary that was popular and won numerous national and international awards. His narrative feature PAPELES SECUNDARIOS (1989) was nominated by Cuba to the Oscars for Best Foreign Language Film.
Credits
Producer: Jorge Álvarez, Orlando Rojas, Dennis Scholl
Production Companies: Backpack Films, Scholl Creative
Screenwriter: Orlando Rojas, Dennis Scholl, Abilio Estévez
Cinematographer: Jorge Álvarez
Editor: Jorge Álvarez
Sound Design: Jorge Álvarez, Lester Carrodeguas
Music: Alfredo Triff
Cast: Rosario Suarez, Paula Roque, Alicia Alonso, Fernando Alonso
Print Source: Alfredo Calvino – HABANERO, acalvino@habanerofilmsales.com