La habitación / Tales of Mexico
A film by Carlos Carrera, Daniel Giménez Cacho, Carlos Bolado, Ernesto Contreras, Alfonso Pineda Ulloa, Alejandro Valle, Iván Ávila Dueñas, Natalia Beristáin
This film was screened as a part of the 2017 Cine Las Americas International Film Festival (CLAIFF20)
With actresses Alisarine Ducolomb and Úrsula P​runed​a in attendance

[youtube https://www.youtube.com/watch?v=jjOy-8d8gnY]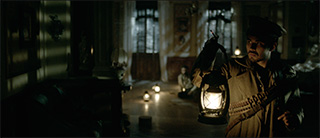 The Directors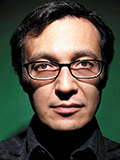 Carlos Carrera – El Sueño / The Dream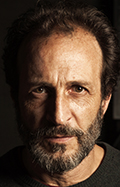 Daniel Giménez Cacho – La Pesadilla / The Nightmare

Carlos Bolado – La Duermevela / About to Sleep

Ernesto Contreras – Erotismo / Eroticism

Alfonso Pineda Ulloa – La Soledad / Loneliness
Alejandro Valle – La Vigilia / Night Watch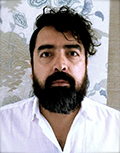 Iván Ávila Dueñas – La Muerte / Death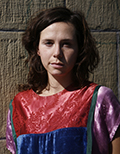 Natalia Beristáin – La Evocación / Evocation
Mexico/Poland, Drama/Social Issue/History, 2016
118 min, Color
Spanish with English subtitles
TALES OF MEXICO is the Mexican-Polish co-production of an omnibus feature film structured with eight distinctive stories, all taking place in the same single location, an apartment in a house built in the French-inspired splendor of the beginning of the 20th century in Mexico City. Eight dramatic episodes spanning some of the most decisive moments of the last century in Mexico, from the beginning of the Mexican Revolution to the persecution of Christians and the xenophobic anti-Chinese immigration campaign, the massacre of the students days before the inauguration of the Olympic Games in 1968, the devastation of Mexico City in the earthquake of 1985 and modern times marked by decadence, poverty, youth crime, corruption, drug-trafficking and finally a spirit of reconstruction and building of a new hope for society in the new millennium.
Texas Premiere
www.macheteproducciones.com/proyectos/la-habitacion
About the directors
Carlos Carrera, Daniel Giménez Cacho, Carlos Bolado, Ernesto Contreras,
Alfonso Pineda Ulloa, Alejandro Valle, Iván Ávila Dueñas, Natalia Beristáin are all accomplished Mexican artists and filmmakers who represent the new breed of Mexico's cinematic storytellers.
Credits
Producer: Edher Campos, Luis Salinas, Marta Lewandowska, Marta Habior
Production Companies: Machete Producciones, No Sugar Films
Screenwriter: María Diego Hernández
Cinematographer: Guillermo Granillo, Bogumił Godfrejów
Editor: Óscar Figueroa Jara
Sound Design: Omar Juárez Espino
Music: Jan A. P. Kaczmarek
Cast: Irène Jacob, Kaori Momoi, Kristyan Ferrer, Sofía Espinosa, Noé Hernández, Francisco Barreiro, Mauricio García Lozano, Paulette Hernández, Dagoberto Gama, Alisarine Ducolomb, Adriana Llabrés, Eugenia Tempesta, Ari Albarrán, Úrsula Pruneda, Norma Pablo, Aurora Clavel, Raúl Briones
Print Source: Machete Producciones, contacto@macheteproducciones.com