El ciudadano ilustre / The Distinguished Citizen
A film by Gastón Duprat, Mariano Cohn
This film was screened as a part of the 2017 Cine Las Americas International Film Festival (CLAIFF20)
This film was co-presented with Austin Film Festival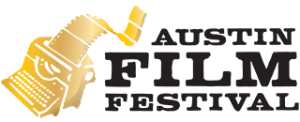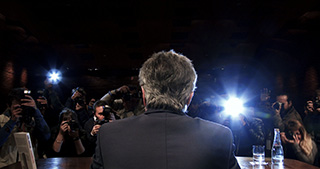 Argentina/Spain, Black Comedy/Drama, 2016
118 min, Color
Spanish with English subtitles
After refusing big and prestigious awards all over the world, Mr. Mantovani, a Nobel Prize winner for Literature, accepts an invitation to visit his hometown in Argentina, which has been the inspiration for all of his books. It turns out that accepting this invitation is the worst idea of his life. Expect the unexpected when you have used real people as characters in your novels! Winner of the 2017 Goya for best Iberoamerican Film.
Texas Premiere
www.facebook.com/CiudadanoFilm
About the director

Gastón Duprat and Mariano Cohn are television and film directors and producers. Their movies have won awards at numerous film festivals such as Sundance, Mar del Plata, Toulouse, Istanbul, FICCO (Mexico), Montreal, Málaga, Rome, Cuba, Tokyo, BAFICI and New Directors & New Films of New York; they have won Sur and Condor awards for best film and directors, and they have been nominees for the Goya and Ariel Awards, among other recognitions.
Credits
Producer: Fernando Sokolowicz, Mariano Cohn, Gastón Duprat, Juan Pablo Gugliotta, Nathalia Videla Peña, Adolfo Blanco
Production Companies: Arco Libre, Televisión Abierta, Magma Cine, A Contracorriente Films
Screenwriter: Andrés Duprat
Cinematographer: Mariano Cohn, Gastón Duprat
Editor: Jerónimo Carranza
Sound Design: Adrián De Michele
Music: Toni M. Mir
Cast: Oscar Martínez, Dady Brieva, Andrea Frigerio, Nora Navas, Manuel Vicente, Belén Chavanne, Gustavo Garzón, Julián Larquier, Emma Rivera
Print Source: Marta Hernando – Latido Films, festivals@latidofilms.com