De chica en chica / Girl Gets Girl
A film by Sonia Sebastián
This film was screened as a part of the 2017 Cine Las Americas International Film Festival (CLAIFF20)
With director Sonia Sebastián in Attendance
This film was co-presented with The Austin Gay and Lesbian International Film Festival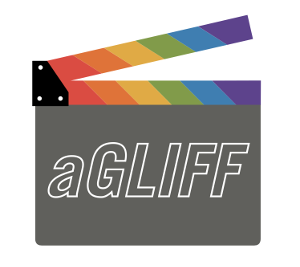 This film was supported by Acción Cultural Española, AC/E
Spain, Comedy, 2015
87 min, Color
English, Spanish with English subtitles
Inés, a lesbian lothario, has lived the American dream in Miami for nine years. When she's caught cheating on her girlfriend, her world tumbles down. For the first time in years, Inés asks herself what she wants in life. She decides that it's time to get back home to Madrid… even if it means she will have to face the huge mess she left behind. She wants to finally succeed in seducing Lola, the hot, straight, best friend of Verónica Psyco, the woman Inés left nine years ago… pregnant and on their wedding day! As usual, Inés arrives at the worst time ever: in the middle of a party at Lola and Verónica's shared home. There she meets Candela, Verónica's daughter (and almost hers). Will she run away again or is it finally time to settle down? Much hilarity and chaos ensue as Inés finds her way back to her heart.
Texas Premiere
www.dechicaenchicalapelicula.com
About the director

Sonia Sebastián is an award-winning director and producer with over 15 years of experience in the film and television industry. Her short films have screened in festivals worldwide, winning multiple awards. Her first feature film, GIRL GETS GIRL was based on the popular 16-part Spanish series of the same name. In addition to her long and short format film work, Sonia is a renowned theatrical director and producer in Spain.
Credits
Producer: Sonia Sebastián, Celia Freijeiro, Alejandro Miranda
Production Companies: Pocapena Producciones, Versus Entertainment
Screenwriter: Sonia Sebastián, Cristina Pons, Ángel Turlán
Cinematographer: Pilar Sanchez
Editor: Ana Alvarez-Ossorio
Sound Design: Juan Ferro
Music: David San José
Cast: Celia Freijeiro, Cristina Pons, Sandra Collantes
Print Source: Shoreline Entertainment, info@shorelineentertainment.com