El techo / On the Roof
A film by Patricia Ramos
This film was screened as a part of the 2017 Cine Las Americas International Film Festival (CLAIFF20)
[youtube https://www.youtube.com/watch?v=r6QuxmLhDKI]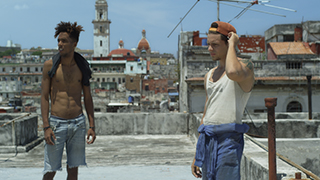 Cuba/Nicaragua, Drama, 2016
75 min, Color
Spanish with English subtitles
In Havana, three young friends gather on a roof every day to tell stories and share their dreams, trying to make time go by without noticing. In the midst of their boredom, without money and dreaming about success, they decide to set up their own business. The cost of this dream will finally lead them to personal maturity, but with some difficulty.
Regional Premiere
www.facebook.com/patriciaramosfilm
About the director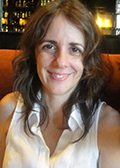 Patricia Ramos attended Havana University in 1999 and the International School of Cinema and TV (EICTV) in 2001. She has been a teacher of scriptwriting workshops in Argentina, Brazil, Cuba, Costa Rica and Venezuela. In 2009, she directed the documentary AMPÁRAME from the TV Series HISTORY OF CUBAN MUSIC and two short fiction films: THE COUNTRY OF MY HOME, best short film in Cuba in 2007, and NANA in 2004.
Credits
Producer: Humberto Jiménez Penha
Production Companies: Mar & Cielo
Screenwriter: Patricia Ramos
Cinematographer: Alán González
Editor: Lorenzo Kenia Velázquez
Sound Design: Angie Hernández
Music: Juan Antonio Leyva, Magda Rosa Galbán
Cast: Enmanuel Galbán, Andrea Doimeadiós, Jonathan Navarro, Noslen Sánchez, Roberto Albellar, Elena Garay, Yoaris Rodríguez
Print Source: Humberto Jiménez Penha, marycieloproducciones@gmail.com