Rosa Chumbe
A film by Jonatan Relayze Chiang
This film was screened as a part of the 2016 Cine Las Americas International Film Festival (CLAIFF19)
[youtube https://www.youtube.com/watch?v=_JxN0Vl0Sx0&index=4&w=320]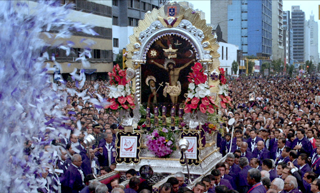 Peru, Drama, 2016
73 min, Color
Spanish with English subtitles
It is the middle of October in the city of Lima, Peru. "The purple month" is a time for processions to commemorate the Lord of Miracles, the most widely venerated image of Christ in the city. Rosa Chumbe is a middle-aged police officer with both a gambling and drinking problem. She lives with her daughter, Sheyla, who has a little baby. One day, after a big fight between them, Sheyla steals her mother's savings and storms out of the house, leaving her baby behind. Sheyla chooses to confront her own troubles alone, leaving Rosa to spend time with her grandson. This interaction provokes a change in Rosa's hardened heart. But everything takes a wrong turn one night, and only a miracle can save her.
Regional Premiere
www.rosachumbe.com/english.html#!inicio
About the director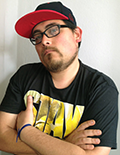 Jonatan Relayze Chiang was born in Lima and is a Chinese Peruvian director and editor. He has worked on many films, documentaries and news videos for international networks such as Discovery Channel, Al Jazeera, and Channel 4. He has made a dozen shorts in 16mm and video, which have shown in various countries. He was selected to the Berlinale Talent Campus in 2008. In 2012 he won Peru's National Production Fund, which led him to produce his first feature film ROSA CHUMBE.
Credits
Producer: Eliana Illescas
Production Companies: Yin Zhang Films
Screenwriter: Christopher Vásquez, Jonatan Relayze Chiang
Cinematographer: Miguel Valencia
Editor: Jonatan Relayze Chiang
Sound Design: Omar Pareja
Cast: Liliana Trujillo, Cindy Díaz, Alejandro Romero
Print Source: Sergio García Locatelli, sergiogarcia@quechuafilms.com