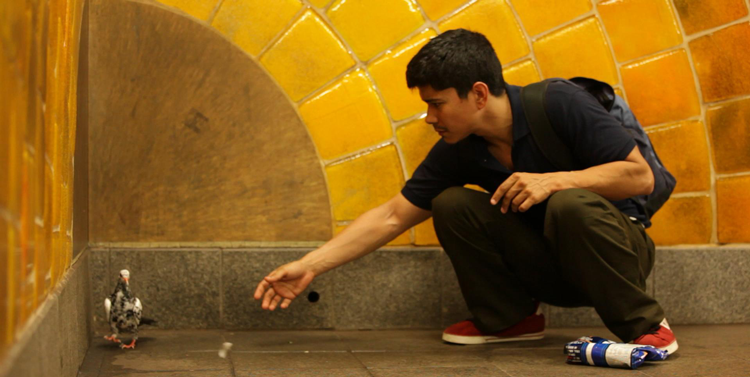 H.O.M.E.
A film by Daniel Maldonado
This film was screened as a part of the 2016 Cine Las Americas International Film Festival (CLAIFF19)
With director/producer/writer Daniel Maldonado and composer Mike Vernusky Salas in Attendance
[youtube https://www.youtube.com/watch?v=Jy_WPSmhGmQ&w=320]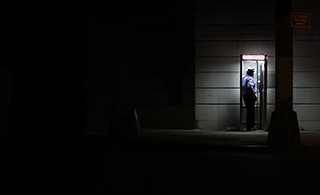 USA, Drama, 2015
73 min, Color
Spanish, Chinese, English with English subtitles
Inspired by actual events, the first story is a lyrical portrait of a young man with Asperger's Syndrome who leaves home and journeys through NYC's labyrinth-like subway system. The second story focuses intimately on the rare emotional connections we make and their importance. The story involves Gabriel, an older and lonely Ecuadorian livery car driver from Queens, and his random encounter with Sze Wun, a young Chinese mother who is stranded. While listening to a soccer match that Gabriel has bet "his life" upon, he offers Sze Wun a ride home to her sick child, setting the stage for the events that follow in which their bonds become revealed despite linguistic and cultural barriers. Along their journeys through the city, they each discover the deeper value of their intimate connections.
Regional Premiere
About the director

Daniel Maldonado comes out of New York's underground film/art world. He attended the School of Visual Arts, where he made BUTTERCUP. He created the award winning 10,082, an experimental documentary about magician David Blaine, as well as STICKERS, which picked up an award for Best Cinematography. Recently, his short film, LALO, received a Best Short Film award from HBO/NY Latino International Film Festival and went on to be featured on the SiTV Network. H.O.M.E. is his first feature film.
Credits
Producer: Daniel Maldonado, Darren Dean, Ingrid Matias
Production Companies: Gashouse Films
Screenwriter: Daniel Maldonado
Cinematographer: Boryana Alexandrova, Shawn Bell
Editor: Hector Maldonado, Francisco Diaz, Tovah Leibowitz
Sound Design: Suz Dyer
Music: Sebastian Kauderer, Mike Vernusky
Cast: Jeremy Ray Valdez, Jesus Ochoa, Angela Lin, Carlo Alban, Lauren Augerten, Al Thompson, Karen Lynn Gorney
Print Source: Gashouse Films, gashousefilms@gmail.com