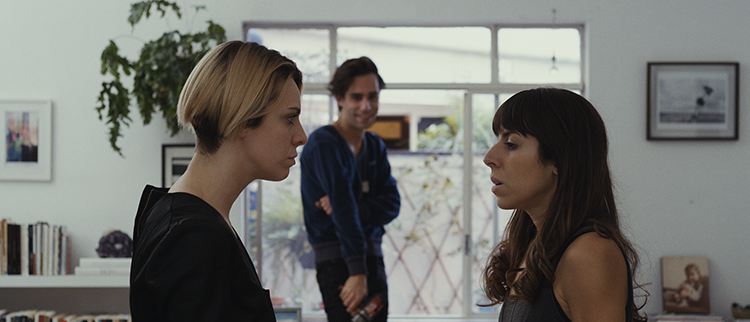 Amores Urbanos / Restless Love
A film by Vera Egito
This film was screened as a part of the 2016 Cine Las Americas International Film Festival (CLAIFF19)
[youtube https://www.youtube.com/watch?v=CTc39TGZN64&w=320]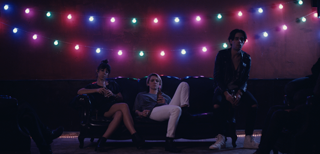 Brazil, Comedy/Drama, 2015
95 min, Color
Portuguese with English subtitles
Julia, Micaela and Diego are best friends in their 30s and living in São Paulo. Julia (Maria Laura Nogueira) is navigating life after a breakup with her boyfriend and unplanned pregnancy, Diego (Thiago Pethit) parties hard and neglects his boyfriend, and Micaela (Renata Gaspar) is dating an actress who will not present her as her girlfriend. As the sibling-like friends navigate their personal struggles together, their closeness will be strained as they console but also criticize each other.
Regional Premiere
www.paranoidbr.com.br/projeto/promo-amores-urbanos
About the director

At Cannes 2009 Vera Egito was presented as the "young promising talent" of Brazilian cinema with her short films BOND and SPREAD IN THE AIR. She studied at the Universidade de São Paulo and Escuela de Cine y TV de San Antonio de los Baños. She has collaborated with director Heitor Dhalia on his films ADRIFT and BOLD MOUNTAIN. She was also selected for the Filmmakers Academy of the Locarno Film Festival 2015. RESTLESS LOVE is her first feature film as writer and director.
Credits
Producer: Heitor Dhalia, Egisto Betti
Production Companies: Paranoid Filmes
Screenwriter: Vera Egito
Cinematographer: Camila Cornelsen
Editor: Fernanda Franke Krumel
Sound Design: Pedro Lima
Cast: Renata Gaspar, Thiago Pethit, Maria Laura Nogueira, Lucas Brilhante, Thiago Pinheiro, Bernardo Fonseca, Ligia Cortez, Ana Cañas, Marcelo Lazzaratto
Print Source: Ducha Lopes de Oliveira, ducha@paranoidbr.com