La ciudad perdida / The Lost City
A film by Francisco Hervé
This film was screened as a part of the 2017 Cine Las Americas International Film Festival (CLAIFF20)

[youtube https://www.youtube.com/watch?v=JmbbNSRaJwc]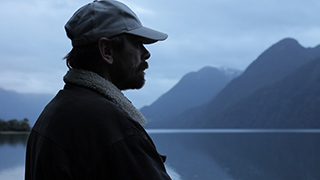 Chile/France, Environmental Interest Documentary, 2016
78 min, Color
Spanish, English with English subtitles
Aysén, a region in Chilean Patagonia, is the size of England but has only 90 thousand inhabitants. They live isolated with nearly no roads, in a stunning, rough landscape. Somewhere in this lost world, a mysterious city is hiding. Five hundred years ago a group of conquerors built a city entirely of gold. According to myth, they are alive, and whoever sets foot on their land becomes immortal, but loses their memory. It is The Lost City of the Caesars and two men are here to find it.
North American Premiere
About the director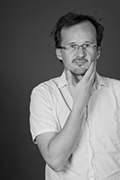 Francisco Hervé is a director, producer and graduate of the International Film and Television School (EICTV) in San Antonio de los Baños, Cuba. His documentary THE POWER OF SPEECH (2009) was selected for the First Appearance IDFA Competition and awarded at many festivals. From his company Panchito Films he also produces films from other directors, like BEAVERLAND (2014). He is currently developing his first fiction feature, VATERLAND, in co-direction with the German filmmaker Tom Schreiber.
Credits
Producer: Francisco Hervé, Verónica Lyon, Xavier Rocher
Production Companies: Panchito Films, La Fabrica Nocturna Productions
Screenwriter: Francisco Hervé
Cinematographer: David Bravo
Editor: Andrea Chignoli, Francisco Hervé
Sound Design: SonamosCL
Music: Fernando Milagros Vera, Marcelo Wilson
Cast: Rolf Schilling, Jonathan Leidich
Narrated By: Jaime Vadell
Print Source: Veronica Lyon, veronica@panchitofilms.cl