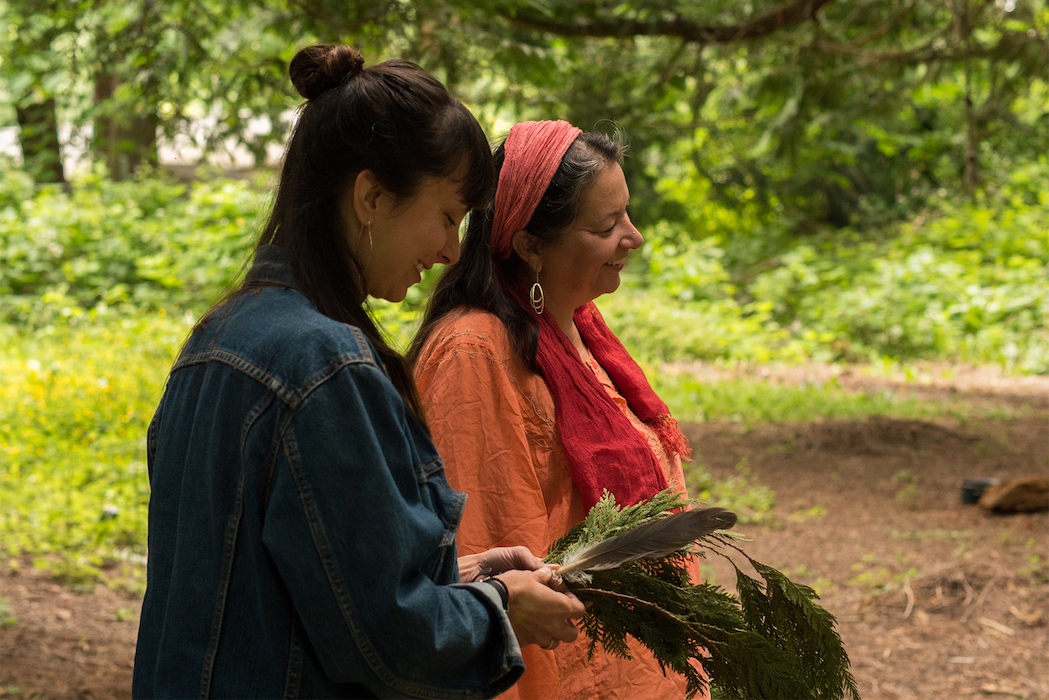 Daughter of a Lost Bird
A film by Brooke Pepion Swaney
June 9, 2022 at 3:30pm, ESB-MACC
Free & open to the public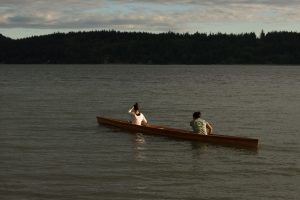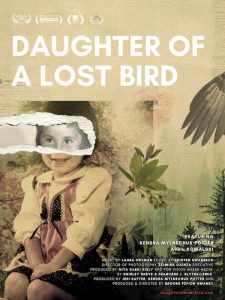 Canada, 2021
Documentary, Indigenous, Family, Women Stories, Race
66 min, Color
English, English subtitles
"Lost birds" – a term for Native children adopted out of their tribal communities. Right after the Indian Child Welfare Act of 1978 became the law of the land, Kendra Mylnechuk Potter was adopted into a white family and raised with no knowledge of her Native parentage. This beautiful and intimate film follows Kendra on her journey to find her birth mother April, also a Native adoptee, and return to her Lummi homelands in Washington State. With a sensitive yet unflinching lens, director Brooke Swaney (Blackfeet/Salish) documents Kendra and April as they connect with relatives and navigate what it means to be Native, and to belong to a tribe from the outside looking in. Along the way, Kendra uncovers generations of emotional and spiritual beauty and pain and comes to the startling realization that she is a living legacy of U. S. assimilationist policy. By sharing a deeply personal experience of inherited cultural trauma, the film opens the door to broader and more complicated conversations about the erasure of Native culture and questions of identity surrounding adoption.
Texas Premiere
https://www.daughterofalostbird.com/
Director's Bio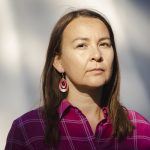 Brooke Pepion Swaney (Blackfeet/Salish) works to tell Native stories. Most recently, she made the Blacklist's Inaugural Indigenous List with TINDER ON THE REZ along with her co-writer, and WMM filmmaker, Angela Tucker. She also produced BELLA VISTA, SIXTY FOUR FLOOD and the podcast ALL MY RELATIONS with Matika Wilbur and Dr. Adrienne Keene. In 2021, she became an inaugural fellow as part of a filmmaker residency/incubator with the Woodstock Film Festival and White Feather Arts. She holds an MFA in Film from NYU.
Credits
Producer: Jeri Rafter, Kendra Mylnechuk Potter
Screenwriter: Brooke Pepion Swaney, Kristen Swanbeck
Cinematographer: Zelmira Gainza
Editor: Kristen Swanbeck
Music: Laura Ortman
Principle cast: Kendra Mylenchyk Potter, April Kowalski, Sandy Henderson, Larry Mylnechuk, Sukha Potter, Lucian Potter
Print Source: Colleen O'Shea, coshea@wmm.com