Cadejo Blanco
A film by Justin Lerner
June 11, 2022 at 8pm, AFS Cinema
Filmmaker Q&A to follow the screening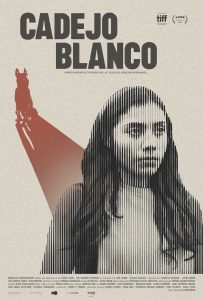 Guatemala, United States, Mexico, 2021
Drama, Revenge, Female, Crime, Mystery
125 min, Color
Spanish, English subtitles
After her sister goes missing, Sarita, a working-class girl from Guatemala City, travels to the seaside town of Puerto Barrios to infiltrate a group of young gang members. As she risks her life to join the gang, Sarita becomes involved with her sister's dangerous ex-boyfriend and gets closer to learning what happened to her sister.
Regional Premiere
https://www.ladantafilms.com/cadejoblanco/
Director's Bio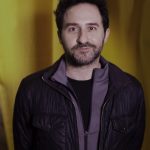 Justin Lerner is an award-winning filmmaker from Boston, Massachusetts whose first feature film, GIRLFRIEND, premiered at the 2010 Toronto International Film Festival and won the 2011 Gotham Independent Film Audience Award. His second feature film, THE AUTOMATIC HATE, made its world premiere at the 2015 SXSW Film Festival and was later nominated for the Flash Forward Award (best first or second feature) at Busan International Film Festival. Lerner recently completed his third feature film, CADEJO BLANCO, a Spanish language co-production between Guatemala, USA, and Mexico. In 2016, Lerner helped launch the Escuela de Cine at Francisco Marroquin University in Guatemala City, where he lives for part of each year.
Credits
Producer: Mauricio Escobar, Ryan Friedkin, Jack Patrick Hurley, Justin Lerner
Production Companies: La Danta Films, Imperative Entertainment, The Orange Company, Cine Caribe
Screenwriter: Justin Lerner
Cinematographer: Roman Kasseroller
Editor: Cesar Diaz, Justin Lerner
Sound Design: Carlos Marroquín
Music: Jonatan Szer
Principle cast: Karen Martínez, Rudy Rodríguez, Pamela Martínez, Brandon López, Juan Pablo Olyslager
Print Source: Erin Farrell, erin@filmmovement.com