CineNoche: MIWENE
This season, the monthly CineNoche series features award winners from the 25th Cine Las Americas International Film Festival!
MIWENE
A film by Keith Heyward, Jennifer Berglund, Gange Anita Yeti Enomenga, Obe Beatriz Nenquimo Nihua
Ecuador, 2022
Coming-of-age/Indigenous, 106 min, Color
Spanish, Waoterero, English with English subtitles
Audience Award Winner for Best Documentary Feature at the 25th Cine Las Americas International Film Festival (CLAIFF25) in 2023.
Event Details
Wednesday, September 27, 2023 @ 7:00PM
Violet Crown Cinema, 434 W 2nd St, Austin, TX 78701
$10 plus fees
(Free for CLA members. Contact gabriel@cinelasamericas.org for more information.)
Synopsis
Steeped in the long oral tradition of Waorani storytelling, Gange Yeti shares her own coming-of-age story as a young Waorani woman living deep within the Amazon rainforest. Following Gange and her community for over 11 years, the film captures her transition from a quiet teenager into a confident young mother at a critical turning point for her culture and rainforest. As the granddaughter of one of the last Waorani elders who lived in complete isolation before outside contact, Gange is determined to capture her grandmother's unique experience while she still can — balancing school, motherhood, and tradition along the way.
---

The CineNoche film series is presented in partnership with Violet Crown Cinema. Violet Crown is committed to celebrating and preserving the magic of cinema. From new releases to timeless classics, they present films from across the entire cinematic spectrum to bring extraordinary films to the screen and to the community.
---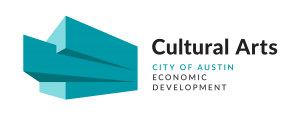 This project is supported in part by the Cultural Arts Division of the City of Austin Economic Development Department.