CineNoche: EL SILENCIO DEL TOPO (THE SILENCE OF THE MOLE)
This year, the monthly CineNoche series features all award winners from the past 25 YEARS of the Cine Las Americas International Film Festival!
EL SILENCIO DEL TOPO (THE SILENCE OF THE MOLE)
A film by Anaïs Taracena
Guatemala, 2021
Politics/Journalism, 91 min, Color
Spanish with English subtitles
Jury Award Winner for Best Documentary Feature at the 24th Cine Las Americas International Film Festival (CLAIFF24) in 2022.
Event Details
Wednesday, August 30, 2023 @ 7:00PM
Violet Crown Cinema, 434 W 2nd St, Austin, TX 78701
$12 plus fees
(Free for CLA members. Contact gabriel@cinelasamericas.org for more information.)
Synopsis
Throughout the 1970s, the journalist Elías Barahona, a.k.a. "El Topo"/"The Mole", infiltrated the heart of one of the most repressive governments in Guatemala. In seeking to uncover the story of this secretive and unique individual, "The Silence of the Mole", captures the moments when the revelations from the past probes the cracks in the walls of silence that surround this country's hidden history.
---

The CineNoche film series is presented in partnership with Violet Crown Cinema. Violet Crown is committed to celebrating and preserving the magic of cinema. From new releases to timeless classics, they present films from across the entire cinematic spectrum to bring extraordinary films to the screen and to the community.
---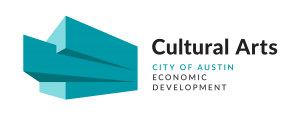 This project is supported in part by the Cultural Arts Division of the City of Austin Economic Development Department.