CineNoche: BONES OF CROWS
This CineNoche at Violet Crown Cinema, we are honoring Native American Heritage Month with BONES OF CROWS, a sweeping drama that weaves together underrepresented moments in Canadian and Indigenous history.
BONES OF CROWS
A film by Marie Clements
Canada, 2022
Indigenous/Trauma, 129 min, Color
English & Cree/Tla'amin with English subtitles
Audience Award Winner for Best Narrative Feature at the 25th Cine Las Americas International Film Festival (CLAIFF25) in 2023.
Event Details
Wednesday, November 29, 2023 @ 7:00PM
Violet Crown Cinema, 434 W 2nd St, Austin, TX 78701
$10 plus fees
(Free for CLA members. Contact gabriel@cinelasamericas.org for more information.)
Synopsis
Removed from their family home and forced into Canada's residential school system, Cree musical prodigy Aline and her siblings are plunged into a struggle for survival. BONES OF CROWS is Aline's journey from child to matriarch, a moving multi-generational epic of resilience, survival and the pursuit of justice.
The film flawlessly incorporates various lesser-known issues including, the Indigenous contributions to WW2, the ongoing cases of Missing and Murdered Indigenous Women and Girls and the Truth and Reconciliation Commission of Canada. Aline's story enriches our understanding of the past and empowers us to address our collective future.
---

The CineNoche film series is presented in partnership with Violet Crown Cinema. Violet Crown is committed to celebrating and preserving the magic of cinema. From new releases to timeless classics, they present films from across the entire cinematic spectrum to bring extraordinary films to the screen and to the community.
---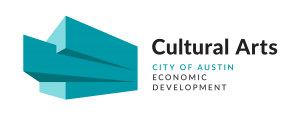 This project is supported in part by the Cultural Arts Division of the City of Austin Economic Development Department.